*warning* This might get slightly long because I am verbose (aka talk too much..lol) and usually just post a blog when I have something (or a lot..hehe) to say, so.. here we go!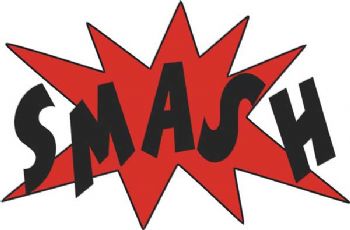 So, I have decided that July will be my "SMASH" month. I plan to:
Set big goals
Make myself a priority
Apply myself to find new/better/fun ways to sweat
Support (and love) those around me more
Have fun!
See? SMASH!!! I am going to focus on ME and those that I love, and just generally kick some serious butt. YAY! hehe Of course, I aim to always do that, but... I am just SUPER motivated lately and I WANT this more than ever and... well, I won't give up! I am driven by a bunch of things, but the main thing is MYSELF. I think that was a turning point in my journey. As soon as I wanted it completely, BAM... :) I love it!
I saw this photo on Facebook last week: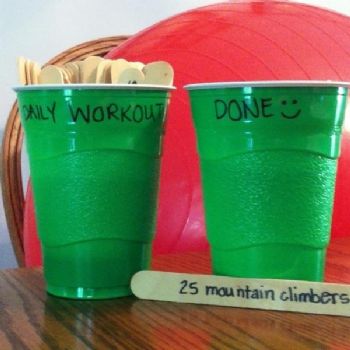 and right away, I was like "WHOA! I NEEEEEEED that, too!!" So, I made my own: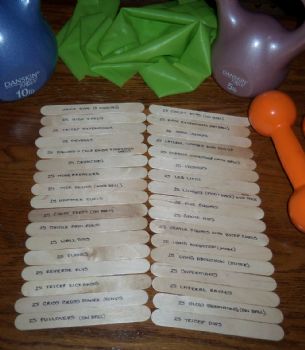 I made 34 of them already and am thinking of a few more to add! I put them in big cup and am going to draw at least 10 on Monday, Wednesday, and Friday each week (until I do ALL of the moves listed) to mix up my strength training routine. Heck yeah! Variety is the spice of life, right?? hehe I dont know if you can read them but they are things like 25 chest flys, high knees, back extensions, tricep extensions, tricep kickbacks, genie sits, plie squats, crunches, lateral raises, reverse flys, and more! I loved this idea and am excited to start it this week! YAY!!!
I have recently fallen TOTALLY in love with strength training and.. well... I love it, therefore, I am making sure I stick with it.. who can argue with this logic??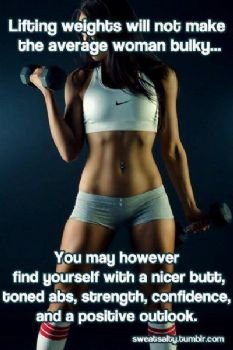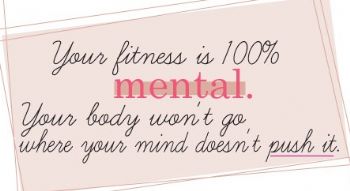 I've discovered the secret to success in this journey... YES, there is a secret... and it is: VARIATION! You have to change up your "routine" to keep your body guessing, keep things interesting for your mind, and to try new things!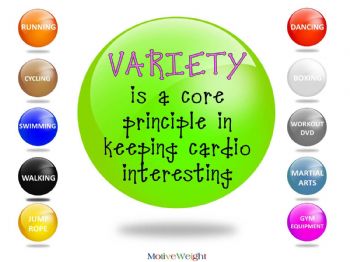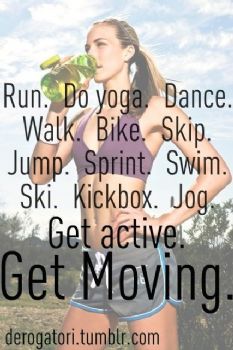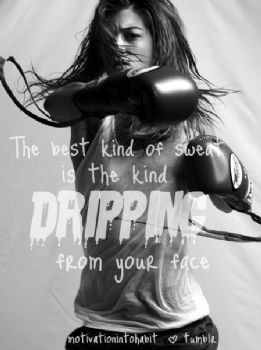 Yessssssssssss, I LOVE it! June was my sweatiest month ever and I'm so proud of myself!! I LOVE this journey!!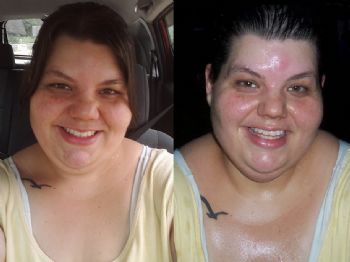 Check THAT out... pre and then POST workout.. WOOOOOOT!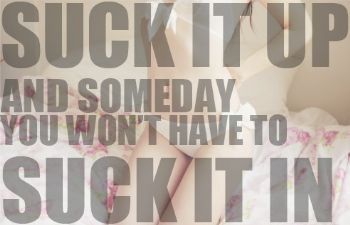 Right? RIGHT!
On my last blog, I showed a photo of my strawberry water and got a few requests for the recipe, so... here you go Angel, Lori, Dana, and anyone else that wanted to know about it...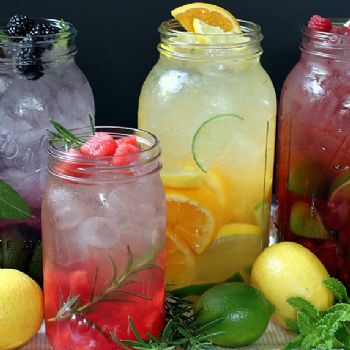 www.theyummylife.com/Fla
vored_Water
My lovely and awesome friend Ingrid shared that link with me. YUM!!! They rock! I love the fresh taste of the fruit, but some might want to add a bit of Stevia to it after it is poured. Just a little FYI. I did NOT add sugar or sweetener when making mine.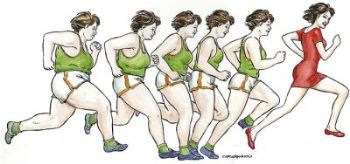 My goals for July are:
~lose 10 pounds (over "normal" but I'm SMASHing it this month! WOOT!)
~stick with ST 3 times a week
~12 cups of water everyday
~take more time for me
~keep positive attitude no matter what
~stay motivated by all means!
~NOT give in to party temptations (this month is 4th of July, my birthday, then a friend's graduation party, and who knows what else.. time to focus!)
Oh yeah... I almost forgot! June 26th was my 2 year Spark-a-versary :)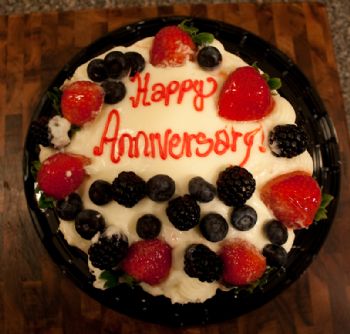 Ok, so I'm not at my goal just yet, but.. in that time I have accomplished some great things:
~ DONE with 77 pounds
~ 27,000 fitness minutes
~ countless memories
~ fantastic knowledge
~ amazing friends
~ courage, strength, and pride I didn't have before!
I actually think it's better for me to have lost this weight so slowly and the way I am doing it. Slow and steady wins the race, yes.. but I lost 30 pounds and maintained for a bit, got to the 50 pounds lost mark and then maintained for a few months, then starting at the beginning of this year, I have lost 27 more pounds totally 77 pounds DONE! I am proud of that. I have found my groove finally and I am making more and more changes each day, each week and heading towards my goals. I didn't gain all of this weight overnight and I think the way I am losing it is not only a testament to the fact that I will be able to KEEP it off, eat properly, and stay active for the rest of my life but it also shows that I am not a quitter. I love myself enough to take the baby steps that it requires to reach my goals and keep this amazing lifestyle that is really changing my life and the lives of those around me! YAY!!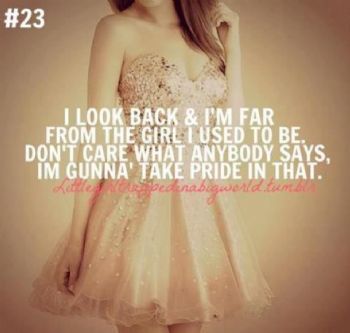 Here's is my most recent pic for comparison of before and current, I will get more up soon as I am taking pics every month to document changes :) (those of you who "like" my FB page already saw this, sorry!).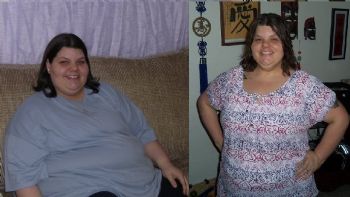 Yeah, I'm glowing.. that happens when you drink water and love yourself.. hehe :)
I think I am becoming addicted to change, adventure, new things, and life!! Who's with me!?!?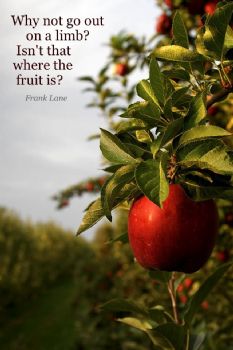 So.. there you have it.. lol I am happy right now, motivated, encouraged, excited and SO much more. I am rockin' and feeling amazing. Thank you SO much to everyone that is supporting me. I couldn't do this without you guys!
And... because this is SMASH month and I am totally addicted to the Avengers (and might possibly love the Hulk a little (along with Black Widow.. who kicks major toosh)... I leave you with my alter-ego... attacking July...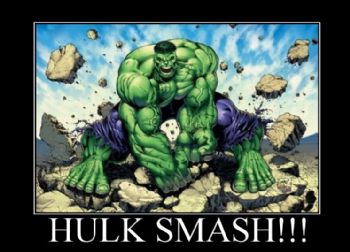 XOXOXOX