I left for Toronto on Sunday night and have been staying in a hotel and working within the Toronto area for the last 3 days. Work has been fine but with a holiday coming up on Monday (it's Canada Day next Monday and most companies have it off) - work has slowed to a crawl- for example I really don't have an " agenda" for Thursday & Friday.
I'm just hanging out in case anyone working within the project needs someone to come on site (there are 7 companies involved spread out around Toronto) and help out.
Food has been miserable! There is a grocery store nearby and I have loaded up on fresh fruits but getting in some real home cooked veggies/meats have been hard. There is a hotel restaurant that is very expensive and not that great. Most days I have struggled to get enough calories in because I am so afraid to eat things that I have no idea what the calories are.
Image the irony of that!
In another life I would have been fine eating candy bars, chips, greasy burgers and saturated pasta dishes. Now I'm getting things and dissecting them to eat only the things I can find some sort of reasonable nutritional information.
How I miss my kitchen!
Adam is coming out on Friday afternoon and that will be fun as work will be done and I can be a tourist until Sunday when I go back home. I'm looking forward to visiting the CN tower, Hockey Hall of Fame, Niagara Falls and just having some fun checking out downtown Toronto!
____________________________
___________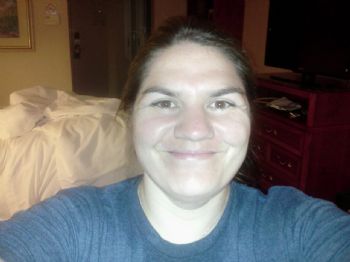 Day 27 - 30 mins on elliptical - went well and would have done more but got a call from Adam that he felt really bad and thought he was going to pass out! He ended up going to the ER (as I was worried about him being home by himself) and his blood pressure was up and he had a migraine. I was so worried and felt bad that I wasn't there...he's fine now- so that's good.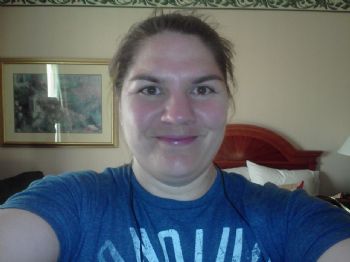 Day 28- went for a 3 mile run- was really dreading this as I just felt so exposed. I'm staying in Mississauga and it's near an industrial section of town.
I saw no one running at all and in fact no one outside. I'm sure I looked such the tourist running with my wallet, water bottle, and phone (although now that I think about it- I don't even know the emergency number here in Canada- so if something did happen - who would I call?)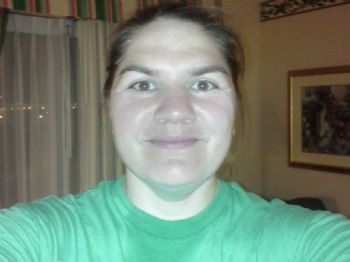 Day 29- 30 mins on elliptical- went well- just felt tired and didn't do more than 30 mins (had to wait until 11pm for the one elliptical to have no one using it).
I guess my blog sounds a little down- but I'm actually enjoying some parts of traveling to Canada - I think I just like my normal routine and miss my salads at Sweetgreen!