So yesterday I ran my first 5k at 8am. It was the Baltimore Women's Classic. I had to bartend that evening, so I was too tired yesterday to post all of the pics... so here you go.
I finished 1685th out of 2770 people. I was 110 out of 160 for the 20-24 year olds. My time was 40:06.
My fastest 3 mile time was 38 mins.
mile 1- 12:20
mile 2- 12:42
mile 3- 12:56
The race route had 2 hills and here were my split times.
mile 1- 12:21
mile 2- 12:45
mile 3- 12:31
I am glad that I was able to increase my pace a little bit. My next 5k is the end of July, so hopefully I can get down into the 30's. I don't think there are hills on the next 5k. I jogged up the first hill and then walked quickly for a little bit. My jogs were faster than my normal rate, so I needed some quick recovery walks throughout the race. I ran VERY fast at the finish line. The people at the finish line were surprised and were yelling things at me lol. "Uh oh! There she goes!". lol. I probably looked like a crazy person. I zoomed past everyone at the end, but probably looked like death was upon me. They took pictures during the race, so I am waiting for them to be posted. I will post them on SP once I find them.
Thanks to my WONDERFUL sparkfriends who ran with me in their respective states:) MOM2IAN and LDRICHEL! SPARKL3 also ran for me.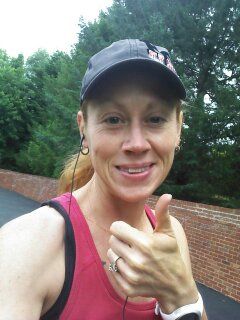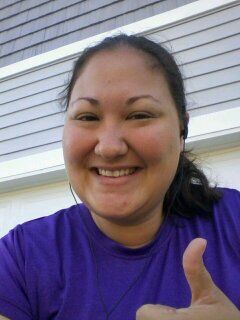 MOM2IAN ran the whole time... even though she hates running lol.
JENG83 also ran in the actual race here in MD. She got 35:45 and was 284 out of 465 for her group! Woohoo!
It was really great feeling so supported. I was nervous to do such a big race for my first one and I don't like doing things on my own the first time I do something. It was a big risk for me, but it felt so good having positive texts. I felt very special and like there was an event that was "all about me". As silly as it sounds that an event with 3,000 people would be all about me, I feel like I usually am going to other people's events and activities to support them, but have never really had anything that was "mine" that people supported ME on. It felt great! I was very proud of myself and glad that I accomplished it. I can't wait to keep going and pushing myself. I feel like I am starting to be able to say that I am a runner. It was so nice during the race to hear the positive things people along the route were yelling at to know that I had friends supporting me. There were a few time that i felt kind of emotional and probably could've gotten teary if I wanted... but thought they might call for help if they saw me bawling running down the street (what is this? the PMS 5k?? ). HAHAHA!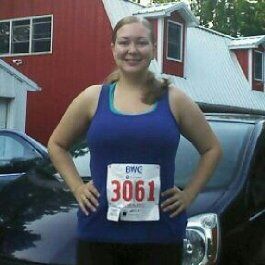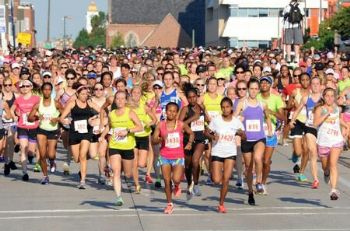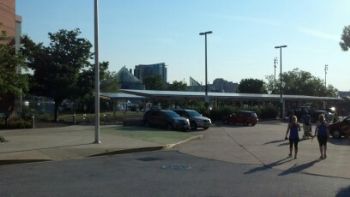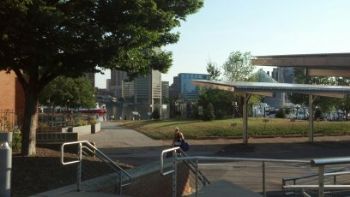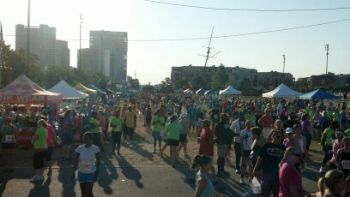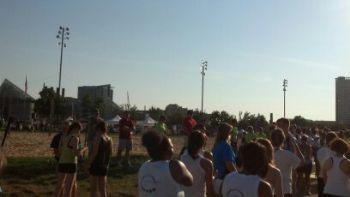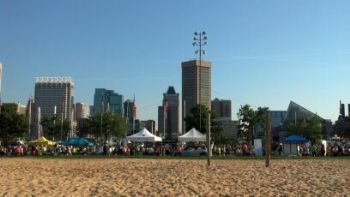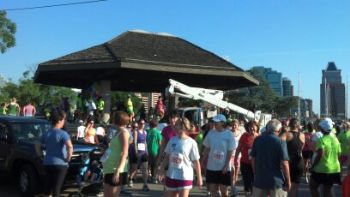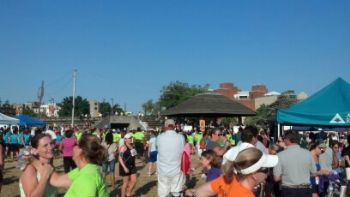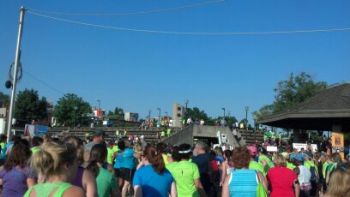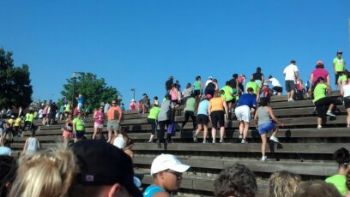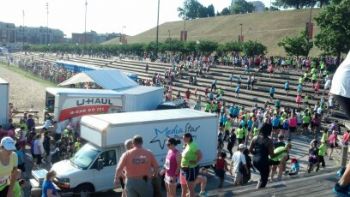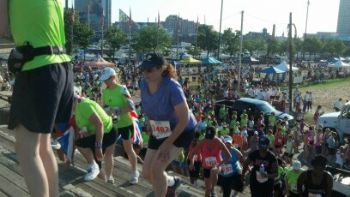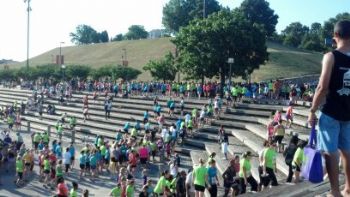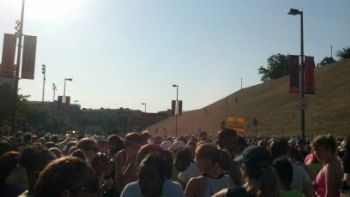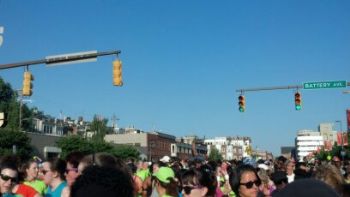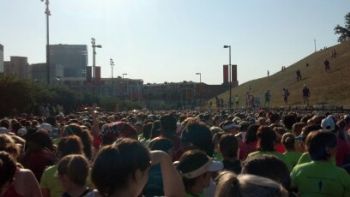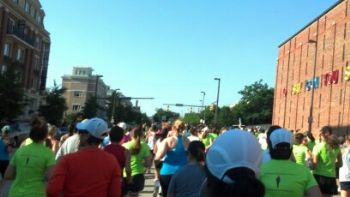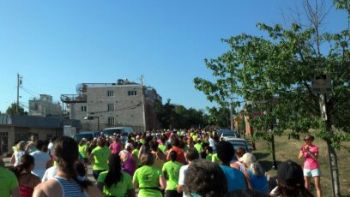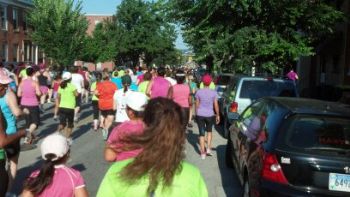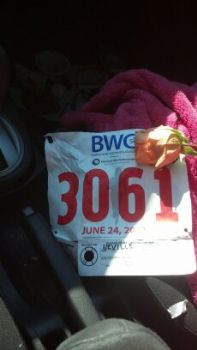 One of the bib pins got wrapped up in my shirt. I finally had to cut it out. HAHAHA!
Went out with a friend for sushi the night before my race. Here was my outfit