Sunday, June 24, 2012
This was this week's long-awaited Sunday breakfast: vegan French toast made with dense sunflower bread soaked in almond milk, nutritional yeast and chia seeds--topped with maple syrup and fresh peaches, blueberries and strawberries.
I've wanted to make a vegan banh mi for a long time. [It's a Vietnamese sandwich--very spicy and herb-y.] It was crazy good made with seitan and a good crusty multi-grain baguette.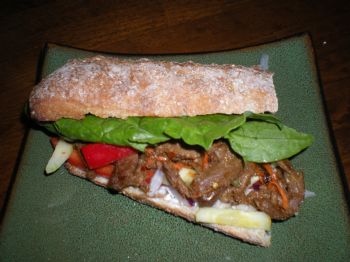 Now hang onto something; my diet is usually pretty stellar, but I feel prey to these wafer cookies today and yes, they were pure junk! So here ya go, just for full disclosure: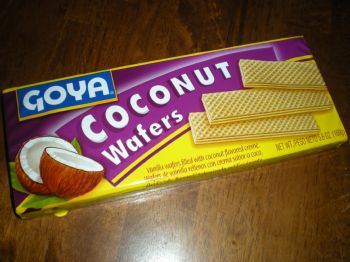 Dinner was light; a serving of Beanitos chips, a little guacamole, some cucumber and pepper slices, and some freshly grilled tempeh 'bacon'.