Pups!
Saturday, June 23, 2012
Sooo.. these are my new roomies!!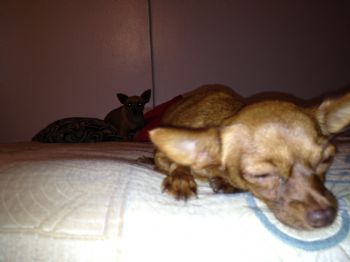 This is Puca, the youngest and most spoiled!! But as spoiled as she is she's adorable.. and she thinks she's one of the big dogs!!!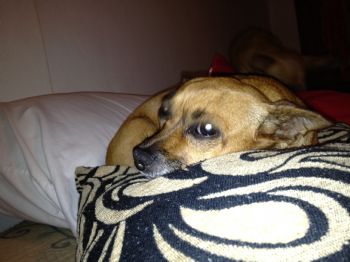 This is Puca's mom.. Cuchita.. she's calm and collected, and she loves cuddles!!! Very protective of her baby and quite the lady :P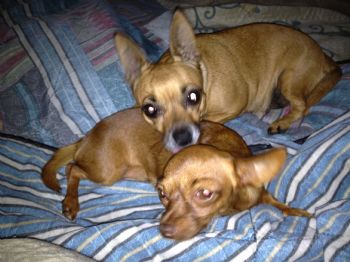 Both of them here.. I am not sure Cuchita was loving the flash!! :)
I also have two bigger dogs that I should be posting pics of soon.. Hope you guys like!!