Friday, June 22, 2012
So this has truly been a week of firsts. I have done horseback riding and kayaking. Yesterday I went to an Earth Wind and Fire concert with my bf and his dad (my first time seeing them and my first time hearing all of the songs but 2-3 lol). Sunday will be my first 5k. Monday I am starting pole dancing classes with a friend. Tuesday I will be trying zumba with her. I feel so adventurous!!!
My body is still sore from kayaking yesterday.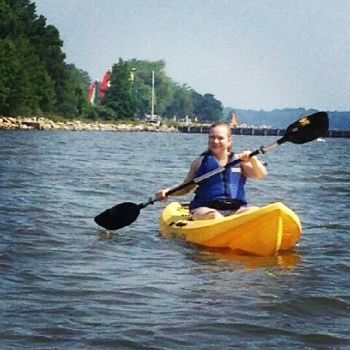 You know you LOVE my water shoes:)
BF and I at the concert
Here are pictures from the pole dancing classes. There are 5 levels. I am SOOO pumped. I would LOVE to get to a point where I could do the moves these girls are doing with ease. Right now I can't do a push up. It will take A LOT of work, but these are my goals.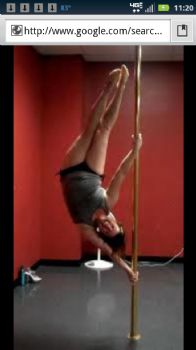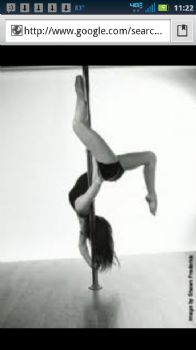 Tonight I babysat for a 4th grader. He ordered pizza. It was VERY hard to resist pizza and eat my mcdonalds salad that I had brought. I cut a slice in half and ate half of a medium slice of pizza. It was about 3 bites, but not really that satisfying. I felt good that I could stay within my goals and not eat more than a half of a slice. The kid I babysat told me to try one of his "frozen yogurts". He put a peach yoplait yogurt in the freezer and we ate it like icecream. INCREDIBLE! This is my new dessert. There are chunks of fruit it in. It was to die for!!
Today I walked the 5k route for sunday with my friend. It was great. It was very pretty. There is one mild hill towards the beginning of the race, but it seems doable. I'm not sure if I'm going to be able to take pictures or not while im doing the race. i really love taking pictures and sharing with everyone. Part of the race goes by a train and REALLY expensive houses in the city, but i don't want to have to slow down or walk to take pictures, so i haven't really thought about it yet. on one hand i know i'm not going to win the race so its probably not a big deal to take a few pictures, but on the other hand im kind of competative with myself and want to finish in the fastest time i can. decisions decisions lol.
Here is a picture from the race last year. I couldn't find any pictures from along the route