Thursday, June 21, 2012
I forgot about blogging yesterday til it was late and I was tired.
Not much going on today.
Tonight is Bill' Domino night so I came up with an idea for me. I made some mini pizza's for myself.
I took some bagel tops and browned them first.While they were browning I mixed some marinara sauce and mushroom together.( I had some marinara cups from dominos in freezer) Once bread was brown I put sauce on top and laid a slice of fat free cheddar cheese on top as I have no mozzarella in the house. Turned out ok.A different cheese would have tasted better. But 450 in calories is better than Domino's.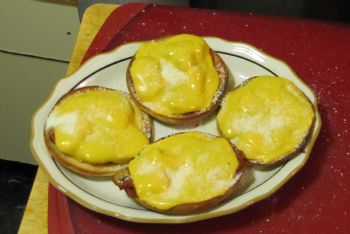 Bill went to run an errand and brought me home some flowers
I think this is my madarda plant about to start blooming.
Butterfly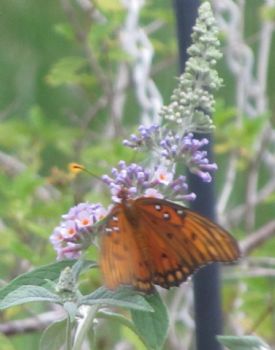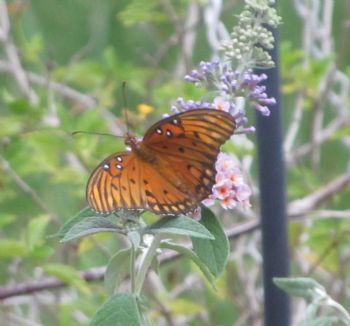 Really nothing going on today.Hope you are having a good day