Hey guys! Man, I have not been around. I have been really busy for the obvious reasons tending to a newborn, finishing up homeschooling and working with people on their health and fitness goals (I'm an independent Beachbody Coach for some of you who do not know).
Everything has been great...for the most part. ha. I am pleasantly happy that i only have about 7lbs to lose before hitting pre-pregnancy weight. I did gain 2lbs back as I was doing a bit of some mindless eating staying awake so late at night!
I am super pumped though as I started P90x again this week! It is surprisingly going well. I am SORE, but I would be a lot more sore if I wasn't drinking Results and Recovery drink to help with the DOMS! So, I am so pumped to pound out these next 90 days, but enjoy the transforming process as I go along.
Masen is doing great. He is a GREAT baby. A bit of a surprise since my other two as babies got up 2-3 times a night. This little guy gets up once and just recently (this week) has allowed me to sleep til 5 a.m. which is great. I put him back to bed after a feeding and get my workout in! i am holding off on Ab Ripper X for about a week since I am recovering from a c-section. I want to be smart about this!
Masen was born a week early at 8lbs 10 ounces. Everything went very smoothly, but i did hemorrhage about 6 hours after the c-section/delivery. They had to hold unbelievable pressure on my fresh incision 3 times for atleast 30 minutes to get the bleeding to stop. They were just about to bring me back to the OR, but thankfully the Lord prevailed and everything worked out. It made for quite a long recovery...well, much longer than my other two!
All in all, I am doing very well. Just trying to balance life, but could definitely use some 'hunny' time...DATE! ha. We will be celebrating our 10th Anniversary in about 2 weeks and I HOPE for a quick date!
Well, I am not sure i will be able to post pics of Masen from our computer so I will come back a bit later and post from my laptop if that is the case!
I hope you are all doing well and pushing to meet your goals!
Molly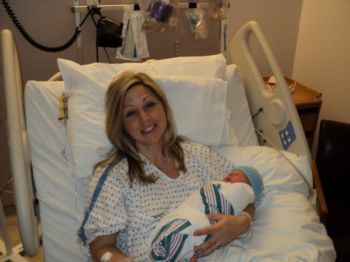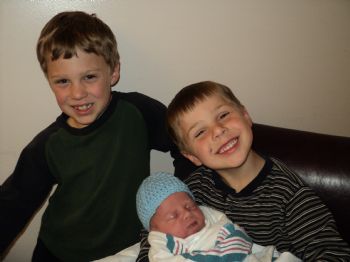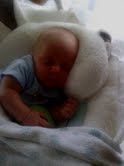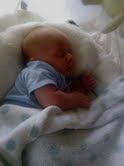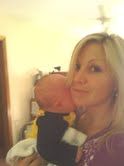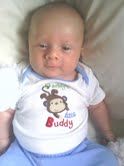 Okay so I found a FEW, so I will post some updated ones later!