Wednesday, June 20, 2012

I did it!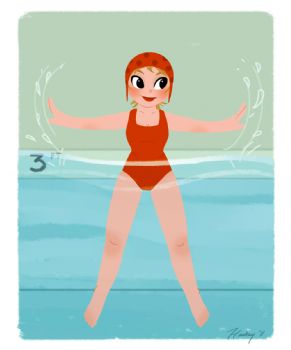 Last night, I put on a swimsuit for the first time in 27 years!
In PUBLIC!
And I didn't die!
As I was walking into the pool, my friend pointed out that we should have brought a camera to document the event. Grave oversight on our part, but maybe we'll remember tomorrow.
The water aerobics was fun, if awkward at first. All of the moves had cute little names like "washing machine" and "hacky sack" which meant absolutely nothing to me. And it's not exactly easy to figure out what's happening underwater.
Then there were the noodles...
I don't know if I want to tell you about the noodles...
Let's just say that straddling one of those things like a seahorse and paddling the length of the pool while staying upright is not one of my strong suits.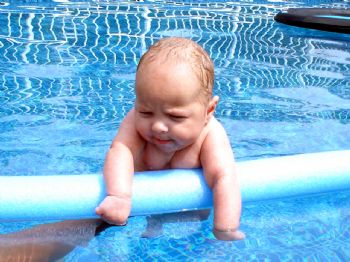 I'm seriously going to have to work on that one.
And I'm more convinced than ever about the swim lessons. Those classes my mom signed me up for 30-some odd years ago haven't entirely stuck. I would love to add swimming laps into my cardio routine.
Happy Dancing in progress!!