Wednesday, June 20, 2012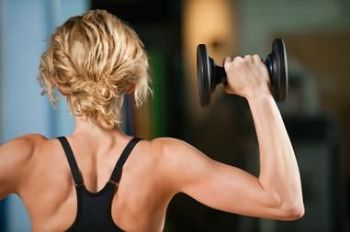 My body is still buzzing from yesterday's lift session!
I am scorching some mad calories... I'm sore, but still functioning. I FULLY exhausted myself with an hour of lifting and bodyweight and core exercises... then I ran a 5K. I have no idea how I did it but I'm just glad I put myself into a zone and JUST DID. Utilized some momentum. It was only guys at the gym in the weights room and they were thumbs-upping me from the weight room - HA! As if to say, I'm crazy... or I'm crazy! I think they were mildly jealous. I will have to tell them to work harder next time :)
I pulled off 100 chin-ups too! YAY! Working on my long-term goal to be able to jump up onto the bar and do two 100% unassisted. Not there yet, but I put the machine at 60 and 70 lb and did 100... I was happy with that. Can't wait to see that number go down, meaning I'm getting less help from the machine! Soon enough!!!
Hope all my spark friends are having a FIT day!
Sara