Wednesday, June 20, 2012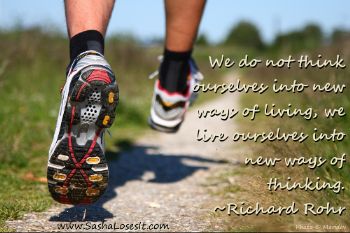 Today was day one of week 6 of Jillian Michaels Body Revolution. I can tell that I am getting stronger. I did 8 push-up/side plank combos in a row and lots of chest flies which I usually suck at. I did gain about a pound and a half this week, but I ate a lot of s'mores and drank a lot of beer on our camping trip this past weekend so I expected it. Will work this week to get it back off plus some.
Having so much fun with Nexercise!! If you didn't read my last blog, it is a social exercise game where you log your exercise and compete with friends for points/rank/medals/etc. I have several friends from another online community that I am a member of. I am in first place and am doing my darndest to make sure it stays that way! It is available for iPhone and Android so if you download it send me a sparkmail and I'll add you!