Wednesday, June 20, 2012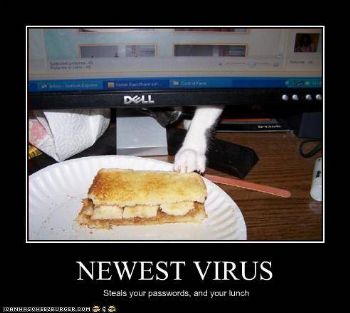 This morning I was telling DH how our DD wanted me to make her lunch last night. The whole school year she's been making her lunch. But last night she was begging me to make her one. A cold lunch because they were going to a major water park for the day.
I said no because whatever I decide on she'll say she doesn't like it. I pulled out ingredients for a salad (mini sliced up tomatoes, blueberries, crispy large leaf lettuce) --- ahhhh I don't like lettuce she says. She finds a bag of spinach in the fridge and takes that. See I say, you don't want me making your lunch!
Some kiwis, fruit & dark chocolate ginger snap cookies rounded out the rest. And two water bottles.
DH replies that his colleagues at work ask if I make his lunch for him. ALL the other wives make their husbands lunches. I just looked at him. No response needed. He smiled. I know he was joking about me making him lunch. He wouldn't like my lunches. I'd pack a lot less. He works outside doing more physical labour. I'm a cubicle jockey. But it's all good.
Maybe when I retire I'll start making his lunches. Yeah, in 6 years, 10 months, 20 days. I'll start then.