Tuesday, June 19, 2012
Today was brutally hot outside! Since my running schedule was off - I had a 3 mile run scheduled today.
Besides the heat, I was working against just feeling exhausted. I actually came home from work, ate a lite dinner and fell asleep. I thought to myself "It's only 3 miles, I'll take an hour nap and knock it out".
Now 2 things in that statement are astounding to me. First when did I start to think "it's ONLY 3 miles" and equate that it would be easy to knock it out? What a change in mindset 21 days of exercise can do!
And the second, who did I think I was that I would "just take an hour nap"? I fell asleep for 2 hours and woke up more tired then when I laid down. But I knew I had to get out the door- so I dragged myself out the door and got it done!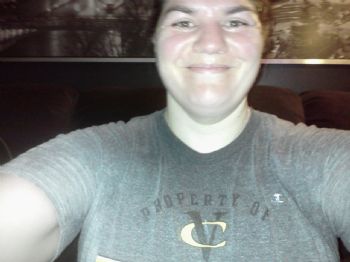 Day 21- 55 mins- 3 mile run/walk. Look at how sweaty I got- I was drenched and spent by the end! I usually take a walk break on the hills and then run some before the end of my route but today I was just spent and couldn't muster any energy to pick up the pace at the end.