Monday, June 18, 2012
Just realized it's been a little over 2 1/2 years since I started my journey to get healthy on Dec. 14, 2009. I never thought I would be able to keep going this long. I never did before. I'd lose a little weight, then get bored with eating more carefully and just STOP and revert back to my old habits, which led to the weight being regained in about 10 minutes.
The fact that I have been living this new lifestyle for over two years is nothing short of a miracle to me. Every single day I wake up with new resolve to be healthy today. Just for this one day. I try to focus on the day ahead, because, you can do anything for ONE day, right? And days leads to weeks, then months and years. Hopefully it will eventually lead to the rest of my life.
I cannot even imagine going back to eating the way I used to, without any thought about calories or portion size or movement! And that is a good thing. Even though I fight with myself everyday to keep from caving into my cravings, I can't see myself going back to those old unhealthy ways for very long. How could I give up this new life? This life of freedom and fun? NEVER!
Read something someone wrote yesterday: "This is the body I have dreamed about having all my life." Even though my body is definitely flawed, I always wished I weighed 150 lbs. and NOW I DO! That quote made me realize I am living my dream.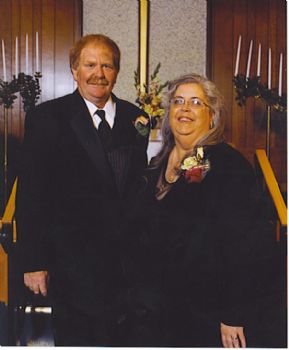 Hubby and I at my oldest son's wedding, 7 years ago today.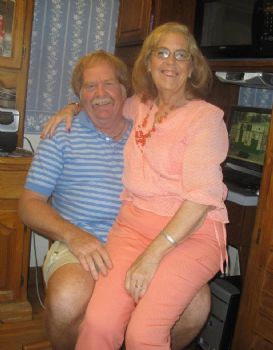 Hubby and I celebrating a Happy Father's Day yesterday!