Hello dear Sparkfriends!
This is probably going to be one my longest blogs ever... mostly pictures though!!! I really struggled to choose which photos to share with you today, as I went to one of my favorite places in the world: the village of Gerberoy, in the Picardie area (North of Paris). When I first discovered it two years ago, I had to go back the following weekend, it was so beautiful I wanted to see it again!
It is only one hour drive from my apartment, and the last part of the road is really lovely...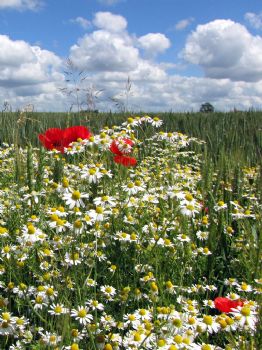 Then, you reach Gerberoy, and you wonder why you never went before!
If you have already heard of Gerberoy, you might have seen a picture of this house, I think it is the most photographed in the village! Ah, of course, blue shutters... ;-)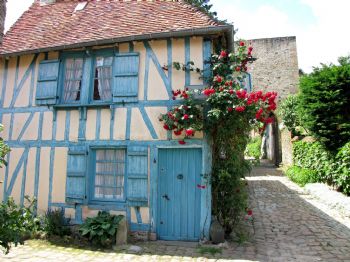 The street next to it leads to the church...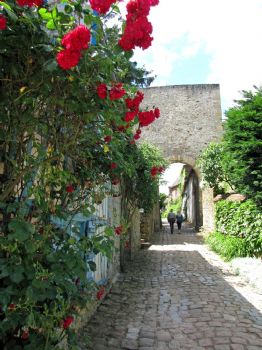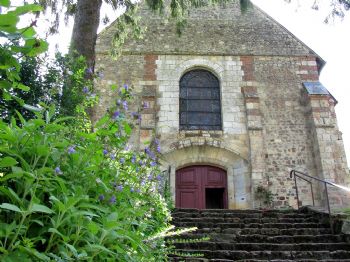 and to the Henri Le Sidaner gardens...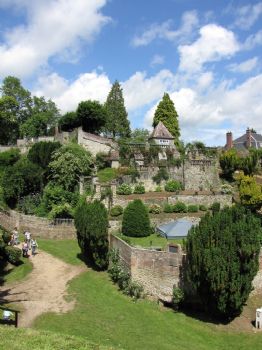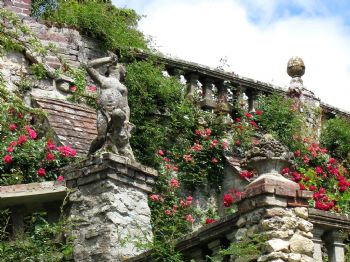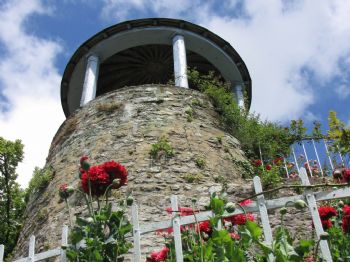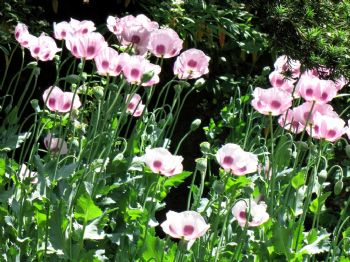 Throughout the village, apart from all the beautiful houses, there are lots of statues and architectural details to look at...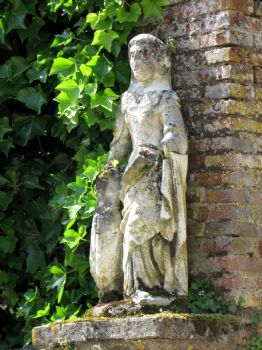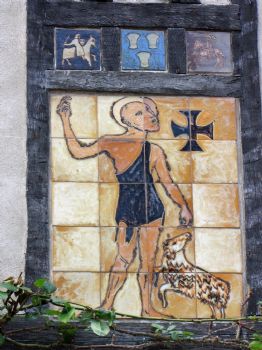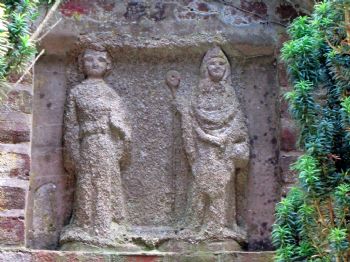 Most of the houses are really old. This one, for example, is from 1691 (the date is engraved in the wood, but not very visible on my picture!)...
Of course, there are tourists, but it isn't too bad. My little secret for avoiding tourists is to go during lunch time. It is mostly French tourists - although this time there were also some Asian ladies, from Japan or Korea I am not sure. They all had pretty hats!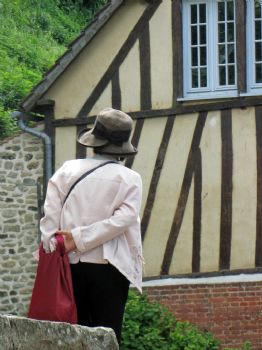 June is the most touristy month in Gerberoy, because the village is well known for its roses, and June is the best time for roses in that part of France...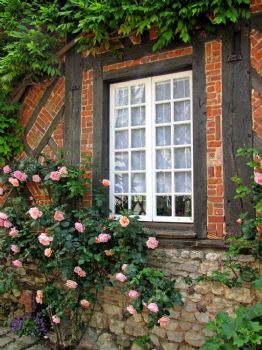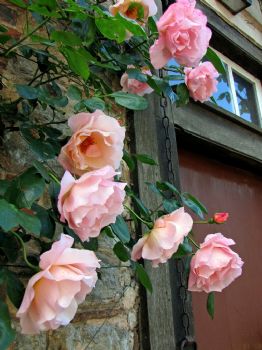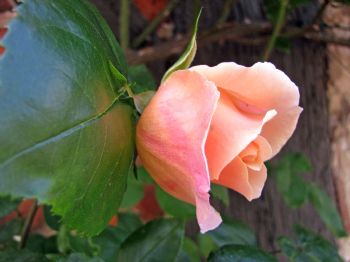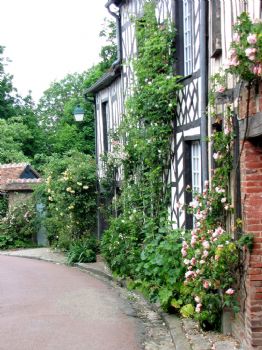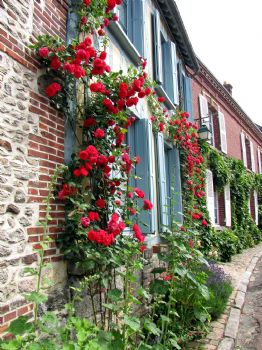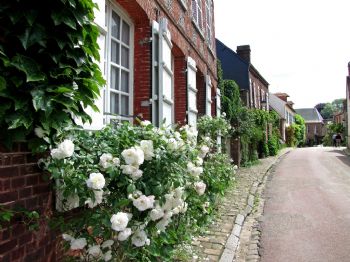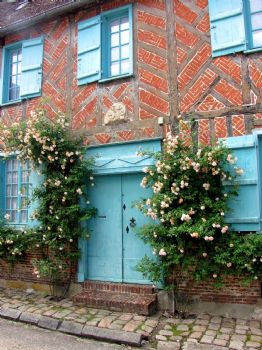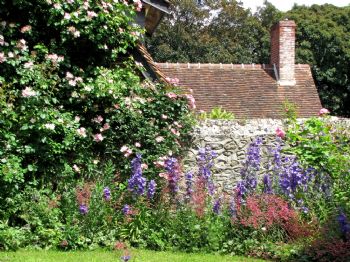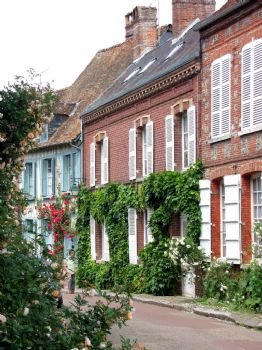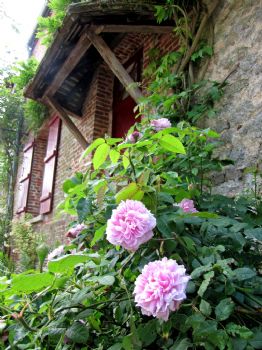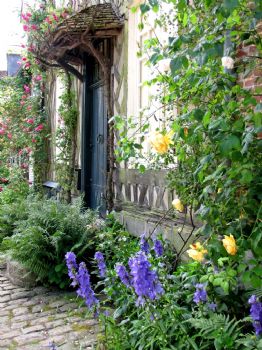 Gerberoy is a very small village, with only 115 inhabitants, but there is plenty to look at (and even a few art galleries, which I enjoy!).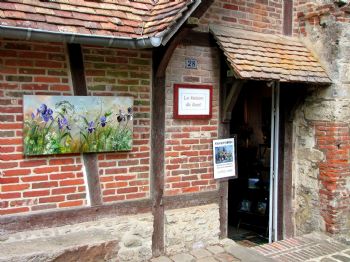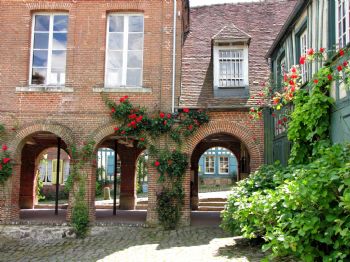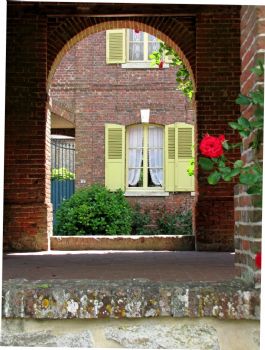 I hope you enjoyed visiting Gerberoy with me today and that the sun is shining over your Sunday as it did over mine!
Some of you have asked me about my new job... I will take on my new role from 1st July, but I heard this week that I won't know which countries I will be working with until the end of July or early August! So I am not entirely sure what I'll be doing in July... well, I don't mind, there is so much work left in my current role, I can always finish all that! :)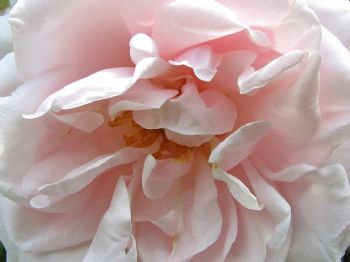 Thank you for reading, dear Sparkfriends! Have a beautiful week!