Saturday, June 16, 2012
Well, today is my 3 month anniversary of when I started my journey to health and fitness. It's been an incredible 3 months, with nothing but pure success! I've never once thought that I wanted to give up and let myself go back to the way I once was. Quitting is NOT an option for me. Not now, not ever! I'm meant to be at a healthy weight, and I am definitely doing everything I can to get there. In the last 3 months I've lost 47 lbs! That's a lot of weight to lose in such a short amount of time. This past week I lost 4 lbs, but most weeks I lose 3 lbs. I've never lost less than 3 lbs in a week, and for that I'm blessed. I should be at 50 lbs lost by next weekend, which will be such an amazing accomplishment.
Yesterday, I became a SparkPeople Motivator, and it made my day! I had weighed in yesterday, finding out I had lost 4 lbs in the last 6 days, and then found out that I was voted for to become a motivator! It was honestly completely wonderful, and it made me happy to know that you all are motivated by my journey and by my posts. This journey has definitely been an exciting one, with so many accomplishments. I'm always increasing my fitness and doing more than I'm used to, so that I always make sure to get in the most that I can. I'm currently doing 90 minutes 6 days a week on my stationary exercise bike, and I LOVE it!!! But here pretty soon I'm going to start working my way up to 2 hours each day I workout.
Things with me have been going amazing! I must say that since I've started this lifestyle change my quality of life has changed so much. I'm now so happy, have so much more energy, and I'm just feeling better about everything (including myself). It's kind of funny how my journey started... I just randomly thought in the middle of the day on March 16TH, I couldn't do this anymore. I couldn't keep eating and eating constantly, and all of this bad food was killing me slowly. I HAD TO MAKE A CHANGE! And I did... I made the change that so many people sadly never do. I made the change that I didn't know if I would ever make. I made the choice to be a healthy, happy, and fit woman! I'm on my way to becoming that woman, and I couldn't be happier!
Starting Weight: 320 lbs 3/16/12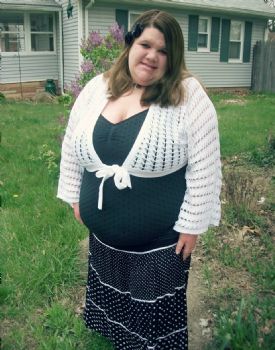 27 lbs down 5/5/12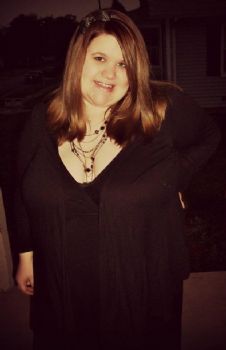 31 lbs down 5/13/12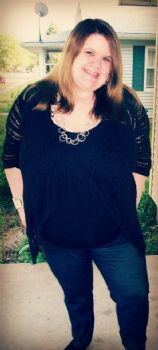 34 lbs down 5/20/12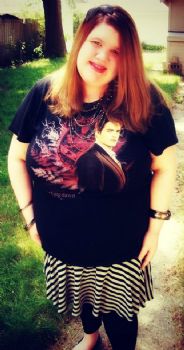 40 lbs down 6/5/12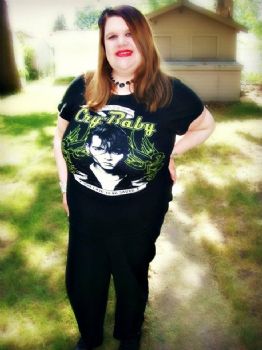 47 lbs down 6/15/12