Several months ago, a friend told my husband and I about a race her and her husband had completed a year ago. She said despite being highly overweight, she completed the race in 1 hr 15 mins. I thought to myself, I definitely wanted to take the challenge. My husband agreed that the challenge would be nice and we anxiously awaited for the day of the race to arrive.
I become a fan of the Spartan Race on Facebook to get a feel for what the race entailed and I must admit that I was a bit scared and anxious about the obstacles in the race. I was told it was a 5 K and there were 15 obstacles but when I saw the obstacles, it was a bit daunting to me to think I had to do those things.
Our friend was waiting for her sister to arrive and we missed the time we were supposed to race but made it to the next 30 minute start. I was getting more and more anxious as time wore on because I just wanted to start the race.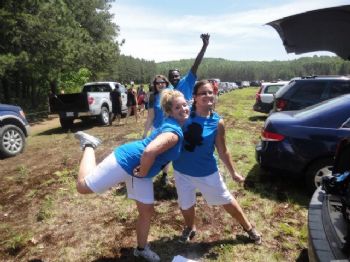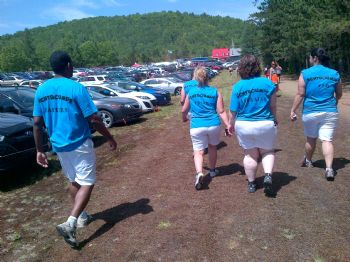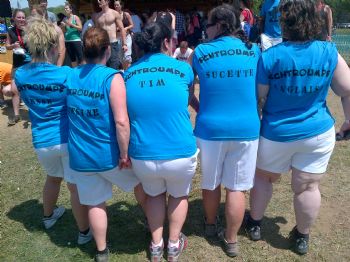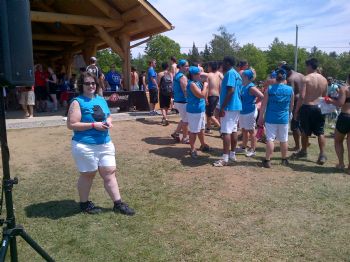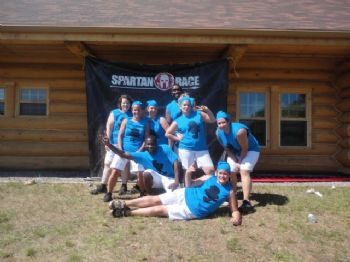 As we started to run off the start line, I was very excited and nervous at the same time.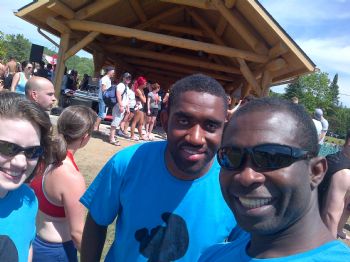 The first obstacle was to jump fire, it was one of my biggest worries but I cleared it no problem.
The next thing I know, a woman with a cold hose was dousing me full blast, I didn't see that coming!
What was to come next had me in a complete panic and I was hyperventilating, it was one of the worst parts of the race. We had to run a long way through the woods up a mountain. I have never been a runner and I had to do A LOT of walking, I wanted to quit but the thought of finishing the race with a medal overpowered the exhaustion and soreness.
My husband stayed with me throughout the entire race to help me with encouragement to complete the race.
We crawled in mud with rocks and tree roots under bobwire fence, went through cold, muddy water with fallen logs and boulders, carried heavy sacs with weights around a path, threw spears at a target and made it 7 kilometers total to fight 2 guys hitting you with a weapon to make it to the finish line.
This is my 1st race and I made it 7K despite tearing up my knees, arms all black and blue and completely spent. I had 7 teammates and they were all so proud, my husband wasn't sure I would make it but I EARNED that medal!!!!
The day was an excellent test of strong mentality and physical capability and was worth the 3 hrs it took me!