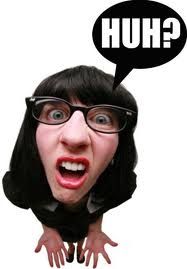 *If the world was perfect, it wouldn't be.
*A nickel ain't worth a dime anymore.
*You better cut the pizza in four pieces because I'm not hungry enough to eat six.
*Baseball is ninety percent mental and the other half is physical.
*Congratulations. I knew the record would stand until it was broken
*Half the lies they tell about me aren't true.
*I'm not going to buy my kids an encyclopedia. Let them walk to school like I did.
*In theory there is no difference between theory and practice. In practice there is.
*It was impossible to get a conversation going, everybody was talking too much.
*It's like deja-vu, all over again.
*Little League baseball is a very good thing because it keeps the parents off the streets.
*When you arrive at a fork in the road, take it.
*I never said most of the things I said.
*It's like deja-vu, all over again.