Friday, June 15, 2012
Our last day at VBS. We had so much fun and learned so much about God's love for us.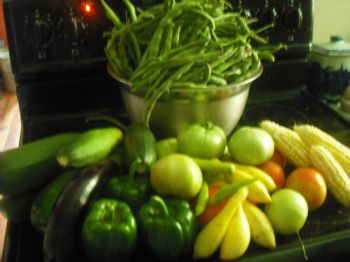 After getting home from VBS, we made it out to our wonderful garden that my dear sweet husband made and picked all these veggies. Can you believe it we already have corn, not a lot as of yet, but corn neverless!
I am so tired, but here I go putting up the green beans, and we are having fresh veggies for dinner. Feels so good producing delish foods.
Gotto run . ..busy in the kitchen now!