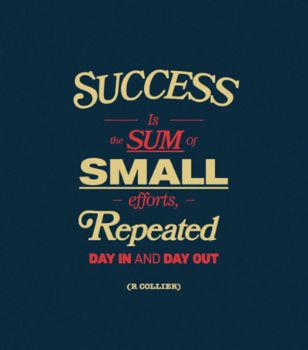 I have tried "dieting" many times throughout my life. Success was always minimal and momentary. The closest I ever came to a healthy weight (and lifestyle) was during college. I rarely ate and when I did it wasn't very healthy, but I exercised relentlessly. Before class, after class, in the evening...several hours EVERY day were spent on the elliptical or treadmill, in the pool, or lifting weights. Yeah, I lost a lot of weight and yeah, I was fit. But I wasn't healthy. In fact, when I look back on it now, I think my behavior was very unhealthy. I was obsessed with the numbers...eat as few calories as possible, exercise as many hours as possible, weigh as little as possible. Not healthy...and not sustainable. As soon as I graduated and started working full-time, when I couldn't exercise at all hours of the day, I gained it all back. And then some.
Since then, I've tried many, many times to lose the weight again. It always starts the same...I'm super excited to get started on some new "diet," I jump in head first, all cylinders firing...but before long I'm burned out and giving up.
Then came SparkPeople...
And the Fast Break.
What a marvel idea. A warm up for a healthy lifestyle. I never would have thought of it on my own, even though it makes perfect sense. Every big undertaking starts with a period of small steps, acclimating to the new environment and building momentum for the greater challenges ahead. It's a pause...to build a strong foundation...to make a commitment...to make sure that this time, I get it done and I get it done RIGHT.
I know these first two weeks will not show a great result on the scale. But that's okay. The big picture isn't that number...it's a healthier, happier ME. And that will happen, not through leaps and bounds, but by small, daily efforts that will eventually sum to success.
So here I am...at PHASE ONE of OPERATION FIT: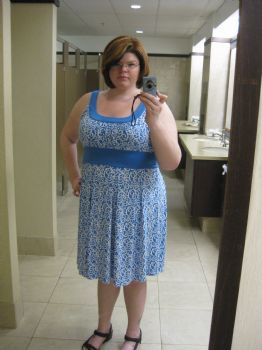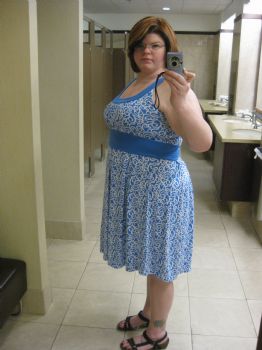 That's me at 243 lbs. My ultimate goal is 150 lbs (the high end of my healthy weight range). But my first goal is to reach 200 lbs by November 2012.
PHASE ONE GOALS:
Eat 2 fruits/veggies each day.
Exercise 10 minutes each day.
Get up without hitting the snooze button.
Small goals. Small achievements. The foundation of success.