When our daughter was born, she was 10 Lb ( 4,5 kg) and 1'8'' (55 cm) - and her head had a stunning 39 cm circumference.
She was exclusively breastfeeded the first six month, but until she was 15 month she was not very interested in food, so 80% breastfeeded.
But then she started to eat nearly everything. There are only a few things she do not like. Mushrooms. Raw onions. mussels.
(age 2)
She loves food.
And thats the problem sometime. For me.
She loves cheese. Goats cheese with figs. Camembert. Soft or hard cheese.
She loves vegetables. Tomatoes, broccoli, cucumber.
She loves fish. Salmon.
She loves eggs, bread and fruits.
She loves her porridge with fruits in the morning
Normally she knows pretty well how much food she needs. If she is full, she stop eating.
And she loves sweet things.
One day on holiday, we bought a 10er pack chocolate croissants. My beloved husband and my beloved daughter shared them. And finished them in less than 3 hours.
She loves sweet things like her dad.
And sometimes I worry if it is good ...
She is now 8 years old.
She weights 69lb and her high is 4'3''
She rides a horse every monday. She goes to football (2 hours) every tuesday and thursday. She got sport in school wednesday and friday. She runs with her friends or take the scooter after school. She loves to swim or cycle on the weekends (but not too much stress, please). She was in the water for hours with her bodyboard on holiday.
She is an active child.
But it seems that she starts to get "curves" - She needs tops for 10-12 year olds, trousers and shirts still fits 8 year, but she got a waist and hips. And a bum.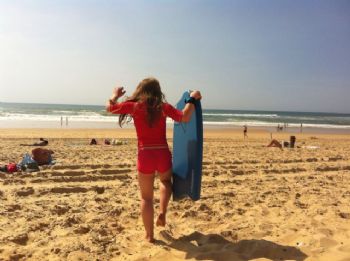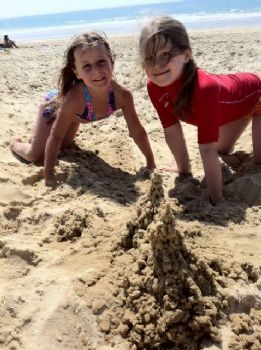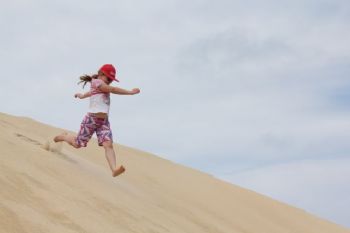 Last year in school two of her schoolmates bullied younger girls that they are too "fat" and the have to start eating only cucumbers. Non of them where even overweight ...
I don't want her to be overweight. But I don't want to start a topic ...
Shall I just relax and say: we always have a fresh, well balanced diet, so it will be fine
or cut out sweets out of our life (and my husband would start eating them at work ... )