I was sitting here answering some messages on the Panic Message board on SP, when I realized once again the drastic changes that have occurred in four years in my life.
Many of you will have already seen this picture of me when I was at my heaviest: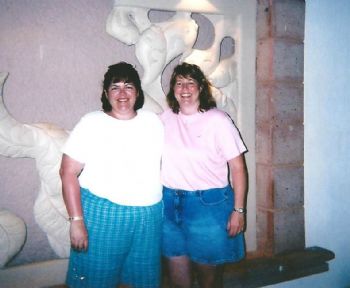 Guess what I did today? I started a new boot camp with a friend of mine for women only that met for the first time this morning. I was the INSTRUCTOR not the person in that picture above.
I get frustrated for people who think that because they've had one bad meal that they can't overcome it and get on with life. I feel sad for people who think they are just destined to be fat. I don't believe in that kind of destiny.
Does anyone really believe that for the last four years that I haven't blown it a time two or a few dozen? I over ate last night at a Cajun restaurant listening to jazz music with a friend I hadn't seen in over a year. I told my class and said so what? I'm here this morning. I got up. I ate healthy. I'm drinking my water. I'm working out with you and my life goes on. It's the choices you make as a whole that makes the person, and not the one off meal that you had. When you reverse it and your one off meal is the healthy one and your bad meals are the majority - therein lies the problem. A while back I might have lamented over that meal and used it as an excuse to falter but not anymore.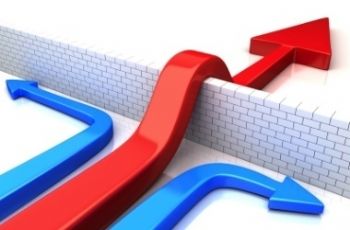 This image pretty much says what I was thinking this morning as 50% of the people who registered for this class did not show up. The red line represents the people who did. They found a way to overcome the barriers that everyone else will use as an excuse. Here's what I will hear in the morning when I see people who didn't come:
I'm tired - well guess what I went to bed late and was woken up at 4 in the morning. Do you think I was all bells and whistles about teaching at 7:30 am? I don't even like AM.
I had stuff to do - okay so did I. After class I still took two teenagers clothes shopping to get ready for camp, bought groceries, etc. etc. We all have stuff to do.
I slept through my alarm - waking up at 4 wasn't my plan. I had set two alarms so that if one didn't wake me up the other one would. How many did you set? Did you ask anyone to call you as a backup?
What I said to a friend recently was at the end of the day you either have results, or you're left with all your excuses and an unhealthy life. What do you really want? How bad do you want to get healthy?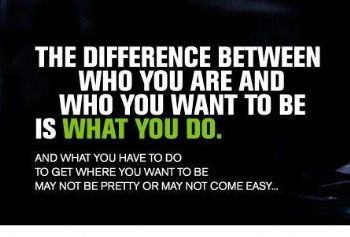 I will tell you flat out honestly - I find maintaining weight loss just as difficult as I did losing it. Health is no easy street. There is no magic pill, injection, fast weight loss program or anything they sell on TV for the low, low, low price of $19.99 that is going to make getting and staying healthy easy. This has become one of my favorite pictures that I found on Pinterst: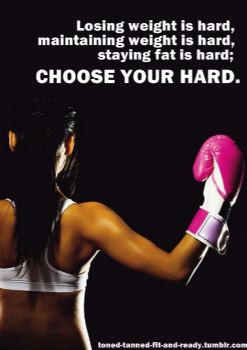 Really ...choose because in the end no one held me back but me. No one. Wake up, look in the mirror and realize that the person you're looking at is the one responsible for your health. Until you see that, you will find any and every excuse not to succeed in the journey that is hard. But in the end, they are all hard. Which one do you want the most?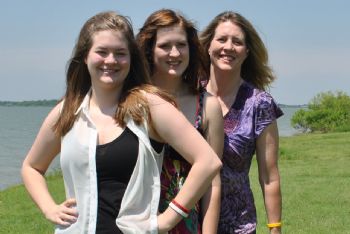 This is a picture of me and my daughters taken a couple of weeks ago. I'm in the back in the purple shirt. When my daughter was a freshman, I weighed 261 lbs. I decided I did not want them to graduate and leave and just remember me as the overweight mother. Four years of very hard work, and a constant mental and emotional battle - I stood there completely happy and not worried about that anymore. My daughter said to me recently that she didn't remember me overweight - she just remembered me now.
I've chosen my hard and that is healthy. What do you choose?