Saturday, June 09, 2012
...it does us no good.
And these images go to show that even those blessed in the figure-department are just like us.
Kim K wore a tight black leather dress to a talk show a short while ago: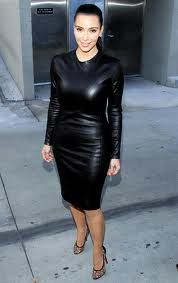 Love or hate her, she knows what she's got.
She also is slightly delusional in thinking we believe her antics. She still insists she's a size 4. Well her 'Size 4" dress ripped up the back and they had to sew her back into it: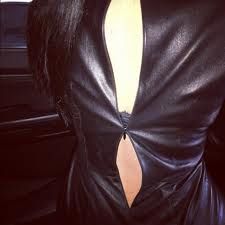 This is a great lesson: If we really aren't a 'Size 4', we shouldn't squeeze ourselves into one. It just results in heartache and poor self esteem later. I stopped kidding myself, as I was super guilty of wearing smalls instead of mediums because I was in denial. Let's dress to look good and feel great. A size is a number and that is ALL.