Friday, June 08, 2012
This is where my chickens have been living for a few months.
In my dogs old cage in my porch. It smells and they make an awful mess.

But tonight,my hubby finished it just enough for them to move in.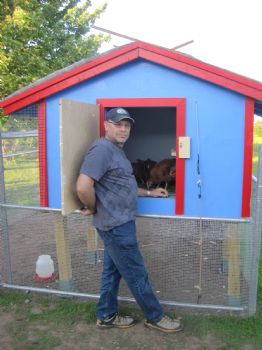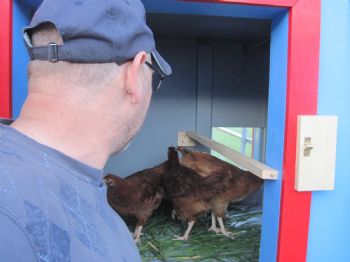 We had seen some on the net that looked like that so he though it up and made it.
It's off the ground so the chickens will have shade from the sun.
Hopefully they'll be able to go up the ramp.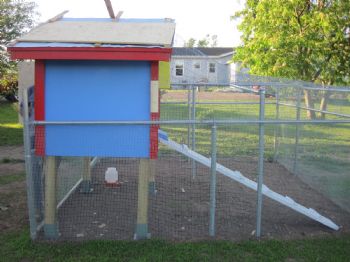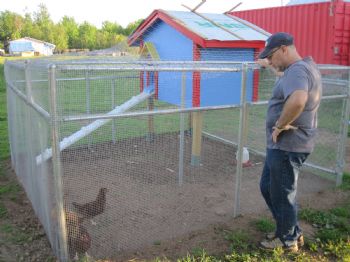 My dog finds them very interesting!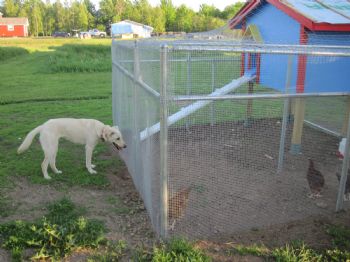 The door is only temporary,we are going to put one with a window that opens so air can pass.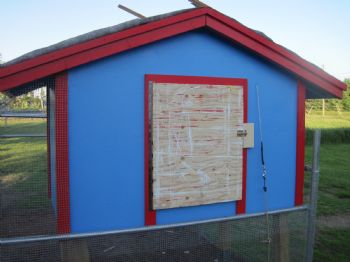 The chickens love it!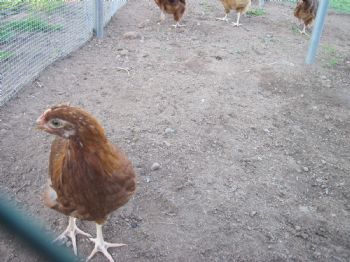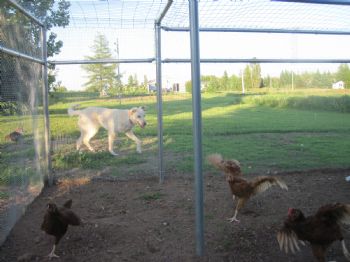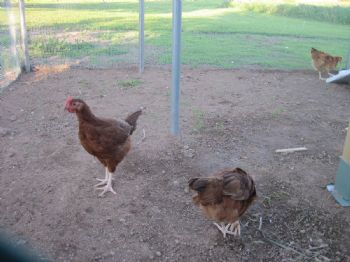 They're all fenced in so nothing can come in but we put them in their house at night and close the little door.
Hopefully they'll figure out to go up the ramp to go to bed!

There's one less stressful thing to do!
This week-end I should be able to finish our bedroom and I will post pictures.
It is beautiful!!!
Have a nice day!
The cat will!