Friday, June 08, 2012
I discovered that there is a problem with my scale. I weighed in at 160. I am 5ft tall so that's a lot for me. I have really beaten myself up over this gain—mostly because it was caused by medication for female problems. I stopped the medication.
So on to the Wii gaming system. I use to weigh on the bathroom scales –then go and weigh on the Wii and it was always the same. So image my shock when I weighed 147 on the Wii—huh?
I weighed two days in a row just to check….moved the bathroom scale into the kitchen and I weighed 129- WHAT? Okay so it's obviously wrong.
Back to the Wii- day four and I weigh 152.6. However tom is here. So I logged in my weight here on Spark today.
I have been extremely ill for the last two days. OMG –I had to leave work the last two days early. So I came home and had tea, rest and pain meds.
Every morning I dance for 30 minutes for exercise. I am eating lots of fruits, veggies, healthy fats and fish.
My kids and grand baby are still in Ohio and I really, really, really miss them. I will post the baby's newest picture. She's a doll.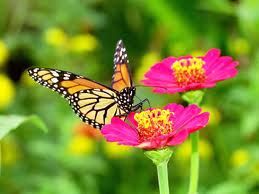 I am willing-able-ready to change