Friday, June 08, 2012
Well a few weeks ago i took a bad hit at training and i ended up going to the hospital where they took an x-ray and told me there was nothing to worry about but after the pain hadn't subsided i decided to return and would you have guessed it. They actually missed the fact that i have a fracture in my left arm. To say i was a little mad would be an understatement, i have continued full contact training, boxing and my weight lifting routines and have tried to work through the pain so my progress wasn't thwarted.
So we had a nice time there at the hospital followed by eight hours of work with two more twelve hour shifts over the weekend to really set me in a fantastic mood.
But later in the day at work a friend who has been away in Dubai working since September last year has returned home for two month and made me feel a bit better.
WTF ! he said, what you done with the beast ? from when he last saw me i have lost over 50 pounds. He showed me a picture from september last year.
This one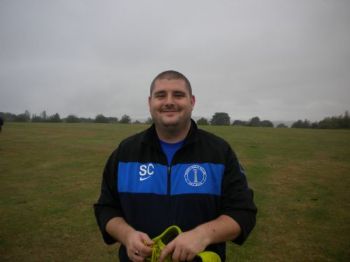 Now i look a bit better like this
So a NSV really, its great that feeling you get when people can see the change in you and to be fair its quite funny to look at those two pictures now. I can see especially in the face that i have lost a lot ('',) so a quick non alcoholic drink and a catch up then im back here writing this with a small smile i suppose.
Still feel like hurting the doctor who has had me in more pain then what i should have been.