Today has been an emotional roller coaster for me regarding my view on the state of my body. I always have said that I'm going to blog honestly here because what is the value of deceiving myself or anybody else.

I would think that after four years of being on a healthy lifestyle journey that I would not still have to fight some of the mental battles that I fight on a daily basis with a positive body image mindset.

This morning I started out with a positive self image. I'm doing well eating for multiple days in a row and working out. I've been able to do more in my P90X2 DVD's than I did last week. I actually think I might be trimming up some. This is important to me because a year out from major shoulder surgery, I still don't feel like I've fully recovered to the size or strength I had before surgery.

I quit weighing myself about six months after surgery I think because it was freaking me out that I had gained about 10 lbs and I don't think it was helping me recover. Quite the contrary it was undermining my confidence.

Last night I had the very positive experience of hitting the gym with my daughter for the first time in forever. We officially started working towards our Rat Race in October. We were side by side on the rowing machines for a one mile row - we have to do a one mile kayak in the race. We then did five weight exercises that went from head to toe, and one ab exercise and finished up with 5 minutes on the stair climber. I was trying to give her a good basic workout that wouldn't be too intimidating for her to walk in and do on her own. She did tell me once not to get all personal trainer on her. I told her I didn't know how not to be a personal trainer and she laughed it off and said she was joking.

Cue up shopping for a pair of jeans tonight and you have me on the other end of the spectrum. I tried on relaxed fit jeans, and they lied. They did not make me feel relaxed. I tried on a light color pair and immediately went to mental dark space because they were too tight and I thought I had gone up a size. Then I tried on a dark pair - same manufacturer, same size and they fit even though they weren't relaxed fit. So I wonder what in the H.E. double hockey sticks they do to determine what size is even what. I stand there looking in the mirror thinking how do I go from feeling good in the morning to feeling completely and utterly fat when in reality I know I am not fat. I walked out the dressing room utterly discouraged mentally.

I find myself questioning: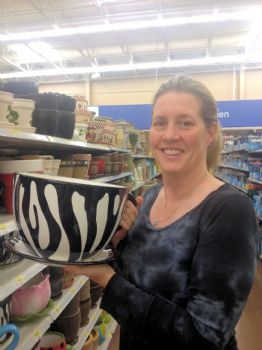 If I go to Starbucks right now and ask for a refill what will they say?
No really, I find myself questioning everything I know as a trainer, someone who's lost over 90lbs, someone who is studying for a Lifestyle & Weight Management certification, and saying do I know how to get to the healthy point I want? I realize as I'm standing in the checkout line how ridiculous this is as I'm staring at magazines. Prince William's wife Kate is on the cover of two magazines. One says she's pregnant and looks like she has a baby bump, and the other is accusing her of weighing less than 90 lbs. There is another different magazine with a new diet guaranteed to make you lose 15lbs in a week, and other models who have been touched up and are wearing bandaids - I mean bikinis. It's no wonder that as women in America we have constant fears and doubts about our weight and our shape.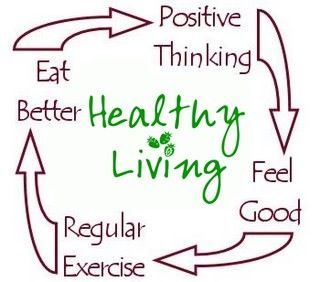 This model is what I'm striving for, and what I'll be talking about this weekend when my new boot camp starts on Saturday. I will have over 20 women sitting there listening to me, and then working out with me all in the hopes of somehow getting healthier themselves.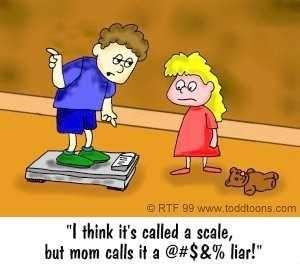 I'll remind them, like I do myself, that a number on a machine cannot define me or declare my worth. It is inconsistent, and often times irrelevant to the true definition of health inside our bodies.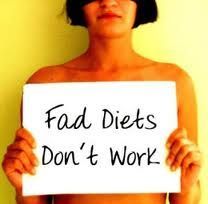 I'll remind them that no fad diet will work and that day in and day out making healthy choices is what will get us to the finish line...so teacher - teach thyself today.
And there you have it - the internal workings of a psychotic mind in a constant state of flux over whether or not I'm doing it right and whether or not I'll ever get a flat stomach or thighs that I like.