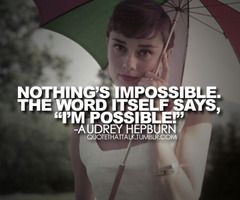 Image from http://weheartit.com/animelove
r118
When I started using the SparkPeople website, I had a goal of losing 136 pounds. I wanted to improve my relationship with food in that process, learning to make better choices and to "fight" my constant hunger. I haven't been surprised that I have been willing to push myself with exercise (martial arts, weight lifting, running, etc.), but I kind of expected that I would always have a constant struggle with food. I thought having a normal and reasonable relationship with food was outside of the realm of possibilities.
This is one of the hugest blogs I have written. This blog is as exciting to me as posting a really major weight milestone. Now, there was not some finish line I crossed, or some exciting number on the scale I saw, or some new clothing size I can fit into. Rather, this blog is about the culmination of all of the small changes over the past 2 years on this SparkJourney that have added up to make me a new person. The weight will continue to come off, but truly changing my relationship with myself and with food were unexpected surprises. I did not realize how deeply I was changing. My good pal MUSICALLYMINDED said this, which rang so true: "Weight doesn't change your attitude, maybe your change in attitude is what causes you to lose weight." I could not have said it better myself. The past 2 years or so have been the ground work for leading a lifestyle that is permanently healthy. My weight has gone down by about 50 pounds, but I have gotten more than I could have hoped from the process of losing those pounds. My body and mind now know the difference between honest hunger and urges to eat. Better yet, my body and mind know the difference without me having to think about it. I never (literally--never) thought I would reach that point.
A couple of weeks ago, the moment I didn't even realize I was waiting for happened. It was a Thursday night, I logged off of work, padded to my living room, and watched "The Muppets" (thought of Bren!). After the movie, I went to brush my teeth. I realized that I hadn't eaten my last snack for the day. I actually forgot all about it. Normally, I spend the last couple of hours of my shift thinking about popcorn and chocolate (my nightly snack) and then eat right after I'm done. I would eat my evening snack even if I weren't all that hungry (although, oddly enough, I started skipping the chocolate more often if I didn't care too much about it). I have never forgotten about food before. Now, I am not advocating skipping meals; if I had been hungry, I would have eaten something. I had eaten enough that day, too. But to get to the point of actually not caring about eating to the point of forgetting is huge for me. Dare I say, I would have said it was impossible.
The impact of this event took a while to sink in. It was subtle--I mean, I wasn't TRYING to forget to eat. I never specifically set that goal (actually, I am still a big fan of food!). But when I was walking to my bedroom to go to bed and I realized I had forgotten to eat, but that was okay because I had eaten enough that day and wasn't hungry, I had the same reaction as seeing a milestone number on the scale. First I laughed, then I stopped and stood there...stunned. I double-checked my brain to make sure it actually felt this way, and it did.
Ever since, when the thought of food crosses my mind, my brain either immediately answers, "Yep, hungry, eat!" or "Naw, we're good," and I move on without any emotions about it. I have mostly eaten healthy for several years, but the urge to slip into overeating has been the natural tendency. If I started a pattern of overeating and/or eating junk, it was a struggle to get back to healthy eating. Now, healthy eating feels normal to my body and my body rejects overeating and junk food. Don't get me wrong, I have had streaks of eating too much over the course of several days, but my brain scream at me: "Erin! Seriously! Let's get some carrots and flaxseed oil up in here!" I realized that I have had a lot of moments of naturally choosing to eat or not eat based on honest hunger, but forgetting about food on that Thursday night was what made me really, truly know that my brain is different now.
I know a lot of SparkPeople members understand the significance of reaching this point, but I am not sure I would be able to describe the event to most of the people I know without sounding nutty. So, I am sharing with you what has lead up to me finally reaching this point. The point of no return, where I am so deeply changed that I am the person I have been striving for.
"Impossible is not a fact. It's an opinion. Impossible is not a declaration. It's a dare. Impossible is potential. Impossible is temporary. Impossible is nothing."
-Muhammad Ali
I have bitten by a creativity bug in a serious way (see blog from last Saturday). I have always been creatively-inclined, but my mind feels much more clear now. I think part of the reason is that I am not totally preoccupied with food. I was always thinking about food, whether I was hungry or not, whether I was doing something that had anything to do with food or not...always. My dysfunctional relationship with food started when I was 5 years old. I have written about it before, but my family was in a car accident that killed my older brother and maimed my mother and younger brother. Other than some windshield glass in my skin, I did not sustain any major physical injuries.
I started sneak binge-eating after the accident. It was not my mother's fault. I would steal food from wherever I could. I would sneak to the kitchen late at night and eat cereal or other easy snacks. She did not realize for many years that I was doing this. I was in counseling for depression and post-traumatic stress disorder, but I don't think anyone realized how much I was eating. I was drugging myself. My deep-seated hatred for myself started after the accident. I always felt very misunderstood. Of course, it ended up that no one misunderstood me more than myself. I used to hate myself so much that I was depressed most of the time, to the point of not functioning very well day-to-day. I had spent years in counseling. I was bullied at school for my weight and for being "weird." I was fat, hideous, and unlovable, at least in my head. After years of thinking of ways to end my life, I had 2 suicide attempts (one when I was 16 and one when I was 23). My family and friends tried desperately to show me that I was important and loved, but I thought it was a facade. I felt I was a burden and that everyone would honestly be better of without me. Thoughts of suicide became more prevalent in my late teens and early twenties. I was actually preoccupied with wanting to be dead, to disconnect my disgusting body from my chaotic mind. Deep down, I did not really want to die, so I continued to seek counseling. I tried talk therapies and different medications. Turned out I needed to stop talking and actually get moving.
My saving grace was exercise. I cannot emphasize enough that exercise literally saved my life. Movement has taught me how my body connects to my mind. I have learned what I am really capable of by being willing to pursue physical challenges. And of course, the physiological changes that come with exercise (increased blood flow to the brain, better energy utilization, etc.) have paved the way to be able to eat better. I believe that exercise is what is managing any depressive tendencies I have had in the past. Without exaggeration, I am fairly sure I would have killed myself by now. This story of transformation actually starts about 8 years ago, when I nervously signed up for my first belly dance class. As a kid, my mom would take us to Middle Eastern restaurants and we frequently saw belly dancers perform. They were mesmerizing. They flowed through the room with grace, moving their muscles in magical ways. I really wanted to try it, but as the girl who was constantly teased about her weight, belly dance was outside the realm of possibility.
I haven't talked a whole lot about belly dance because I have been out of practice for the past couple of years. However, belly dance was the first significant influence on my mental and physical health transformation. My first belly dance class was the first group exercise-type class I had ever willingly taken. I pictured it being much like the gym classes of my grade school years: pointing and snickering, jokes about my weight, being excluded. Having always been overweight and never really having thought about how my body moves, I was sure I would fail. Something inside me let go of my trepidation enough to show up, though. I think I was at a breaking point where I thought, "What do I have to lose? How much worse could a bad experience at a dance class compare to the rest of my life?"
The first day of class, I showed up in baggy sweatpants and a t-shirt. I walked into the dance studio, which had floor-to ceiling mirrors. The hair on the back of my neck went up immediately. There were some women in real dance gear and some women dressed like me. When I walked in the room, a group of women turned to me and smiled. The teacher turned and came over to me. "Welcome!" She ushered me into the room and asked me some questions. No one seemed disgusted with me. No one behaved like I did not belong, although I still felt terribly out of place.
Class started with some breathing exercises. She asked us to close our eyes and take a deep breath while having our hands on our abdomen. I had done some breathing exercises in therapy before, as well as with playing the saxophone, but I remember this made me uncomfortable because I had never touched my body in the context of movement. I hated my stomach and felt gross touching it, feeling it move with my breathing. I didn't like the idea that it was a part of me. I followed her instructions and got through the class. I wasn't totally sure how I felt about dance yet. I felt fat and awkward, even though there were other larger women in the class, and I thought they looked great dancing. I did not want to give up, though, so I kept going.
After a few weeks of dance, I started to watch myself and the way my body moved in the mirrors. For the first time in my entire life--literally--I thought, "Maybe my body isn't so grotesque--and maybe I am not so despicable after all." I kept going to class and even started wearing a jingle belt. I started to pick up on the moves, feeling almost sexy while dancing. I still struggled intensely with depression, but dancing was the first time I saw a glimmer of hope for the future.
I realize that I am very fortunate to be one of those people who naturally enjoys exercise and that my body and mind took to physical activity immediately. I have exercised very consistently over the past 7 years. Belly dance was the gateway to giving some serious thought to losing weight. I had lost 95 pounds with WeightWatchers about 5 years ago. I learned a lot about myself and started to become more athletic. I started doing triathlons. On the other hand, I was very neurotic about both food and exercise. I would be furious at myself for overeating, I would avoid social activities to get in my workouts. I had simply traded one neurosis for another. With the weight loss, people started treating me differently...with respect...without that look of disgust in the back of their eyes. Being treated with respect for the first time in my life really pissed me off. I actually became a much more angry person. I thought I would be so happy and feel so beautiful to be at a more normal weight. Instead I felt more confused than ever before.
Although I continued to exercise and retained some of the healthy eating habits I had learned doing WeightWatchers, I was not ready to be in that body. That body was not my own. I still had serious disconnect between my body and mind. I stopped going to meetings, then stopped tracking my food. The weight crept back on, and then some. Despite the weight gain, I continued to exercise, including continuing to do Muay Thai, which I had been doing for about a year before I started gaining weight again. I sporadically did Muay Thai or kickboxing over the next few years, but I was not truly engaged in any particular physical activity. I would work out just to get in exercise, but some of the disconnect between my body and mind had returned.
Enter SparkPeople in 2009, when my friend KVARNLOV told me about it. I signed up at the time, took a look around, but wasn't active. Actually, I don't think I logged back on for nearly a year. In the summer of 2010, I looked around the site more and became better acquainted with using it. I set up my SparkPage and started to connect with others. I started tracking my food, then my exercise. I wrote my first blog entry in January 2011. It was a gradual process to become active on SparkPeople, but I am glad I gave it some time. Building up slowly on SparkPeople was the first time I learned to forgive myself for not eating or exercising "perfectly," and I have the SparkPeople community and another group of supportive online friends to thank for that. My friends and family have always been wonderful and nonjudgmental, but I have been able to pour my heart out in ways that I would not have been able to express to them.
I have been thoroughly enjoying that my good eating has been very natural. Sure, there has been some overeating, but I enjoyed that, too. When it wasn't enjoyable, my body immediately demanded better, and I obliged. I accept that I will never conquer emotional eating or avoiding all overeating. Sometimes I will have a bad day and eat comfort food. Sometimes something will just be THAT damn good that I eat it, and I will not feel guilty. Both events are perfectly natural. The difference is that my brain is no longer in food crisis mode at all times. I would go as far as to say that always expecting to eat "perfectly" can be just as dysfunctional as overeating all of the time. If the expectation to eat perfectly actually worked, then we would not be thrown into a tailspin when we get slightly off-track. I had to let go of my ideas of perfection and recognize that it is normal to overeat sometimes. I have tried not to exercise willpower against food, but rather finding the will to find myself. In getting to know myself and my body better, I learned more about what I truly need. I had always been so obsessed with food, yet I had no idea how to enjoy it. Food used to be the most important thing to me. Now I am the most important thing. What once seemed impossible is actually happening. I couldn't ask for more than that, regardless of what the scale says. I always said that I have been struggling with my weight for most of my life. In retrospect, I now know that I was really struggling with myself. The extra weight has been my alter ego for so long, I didn't know how to live without it. Now I don't just survive in my body, I thrive in it.
I am now in a good groove. My life is definitely not free of stress, but the way I approach it is very different. The woman who nervously walked into her first belly dance class never would have guessed that she would be a decent martial artist within a few years. Make that a martial artist who rolls around on the ground with sweaty guys in Jiu Jitsu, with them touching all over. That former woman did not like to put her hands on herself, let alone let others touch her. That other woman would never have guessed that she would finish a degree in exercise science and give workout advice to super-fit pro fighters. I am very thankful, though, that she got over her fears and stepped into that dance studio years ago so that I could be here today. I will be walking together back into the dance studio next Saturday, returning to my first exercise love, belly dance. The other woman was about 250 pounds, as I am now. I know something that she did not know, though, that the number on the scale means nothing. She will be with me, but she is no longer afraid.
My life, finally, is mine. It is not ruled by food. It is not ruled by trying to please or impress others. I am, for the first time, really, truly...me. The essence of my true self has always been there, but it took a lot of exploring, a lot of trial-and-error, a lot of creativity, a lot of forgiveness. But here I am, incorporating my past learning experiences, watching the sun rise on the rest of my beautiful life. I love myself. I am allowing another to really love me, another first. I'm possible, and so are you.
"So many of our dreams at first seem impossible, then they seem improbable, and then, when we summon the will, they soon become inevitable."
-Christopher Reeve