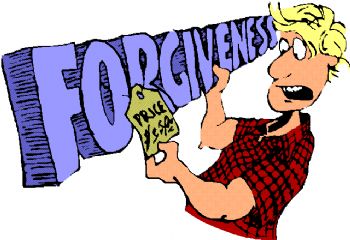 Today's Healthy Habits entry is on Forgiveness, but it is such an enormous topic that I will likely expand on it in the next few entries as well. For the purposes of this particular entry, I'm going to address the topic of Forgiveness in very general terms.
"The first step in forgiveness is the willingness to forgive." - Marianne Williamson
In my experience, people often view Forgiveness in terms wherein it is costing something to forgive another person. This is far from the actual principles at work here. In order to forgive another Human being, we need to understand that it is not costing us anything to do so. In fact, we are removing costly and needless suffering of ourselves when we take it upon ourselves to forgive others.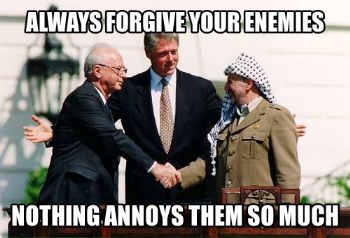 Forgiveness is not a declaration that what the other party did was acceptable. It is not an admission of error on our own parts. It is not conceding that the other party was right or just in any way, shape, or form. The offending party may always be guilty of the offense in question, or they may be grossly misunderstood in some context which eludes us. The important thing to remember is that neither case has anything to do with how, why, or whether or not we ought to forgive them.
When we offer up forgiveness, we give ourselves permission to move forward with our own lives, free of the physical and emotional self-destruction that holding onto toxic emotions brings.
"As long as you don't forgive, who and whatever it is will occupy rent-free space in your mind." - Isabelle Holland
That's right. There is a reason why people refer to holding onto past resentments as "carrying a grudge." Because the person who holds onto those feelings of anger and hatred and vindictiveness is the person who is baring the burden. If a man or woman cannot forgive another human being they suffer for that choice. And it is a choice each of us has the capacity to make for ourselves.
How many of us remain angry for something that happened a week ago? A month ago? A year ago? A decade ago? DECADES ago? And how many of us can look back on those times when we became so filled with this ire as the time when we began putting on extra weight, or engaging in other toxic behaviors like drinking, smoking, gambling, hoarding, etc?
"Without forgiveness life is governed by an endless cycle of resentment and retalliation." - Roberto Assagioli
Not forgiving others means that *we* suffer. In large part, let's be candid, if our carrying a grudge really hurt the other party... they'd have apologized, made amends, and/or offered reparations of some sort by now. The only one we're hurting when we refuse to forgive others... is ourselves. Haven't we suffered enough?
At it's core, forgiveness is about each of us learning to turn our most bitter and painful experiences into opportunities to learn about ourselves and others. It is the option of allowing those tears to help us grow into stronger and wiser individuals.
"A wise man will make haste to forgive, because he knows the true value of time, and will not suffer it to pass away in unnecessary pain." - Samuel Johnson
Forgiveness is a precious tool which, when used correctly, does not absolve the offender of guilt, but frees the person who was wounded from the lifelong trappings of existence as a victim.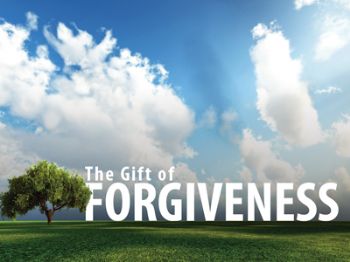 I know, for my part, I do not want my heart burdened with the weight of constantly being angry at any thing or anyone. I do not want my thoughts commandeered by thoughts of those who have wronged me in my life. I do not want to spend my days and nights so caught up in dark and toxic thoughts that I fail to live each of my days fully and presently.
I want my thoughts filled with as much happiness as I can fit into any given moment. I want my heart to burst with love for others - and yes, even me. I want my tears to come from a wellspring of delights I never knew existed. I want my days to be filled with sunshine and my nights to be lit by moonlight. I want the voices that echo from my past to be as pleasant as the sound of my children's voices in my ears each time they speak. I can not have that freedom and light in my life while I hold on to the grievances of the past.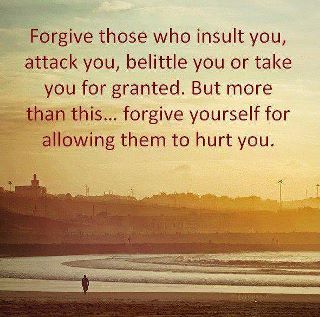 So, while few - if any - of those who have ever offended me have (or will) ever seek my forgiveness, I release them from any hard feelings I may ever have held against them. I refuse to sully one more day or night with thoughts of their misdeeds. And I decline to spend even one more moment with a pit in my stomach plotting dark thoughts or deeds.
"One of the secrets of a long and fruitful life is to forgive everybody everything every night before you go to bed." - Bernard Baruch
Forgiveness does not cost me anything. It is holding on to hate and anger that costs me in terms of my physical and emotional health, my sense of self-worth, and my ability to be fully present in both my own life and the lives of those around me. *That* is a cost I am no longer willing to pay.
"Instead of hating, I have chosen to forgive and spend all of my positive energy on changing the world." - Camryn Manheim