Wednesday, June 06, 2012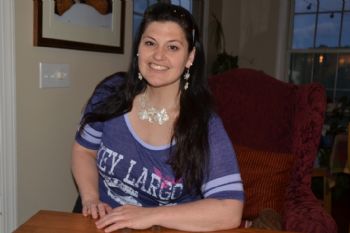 Aren't surprises fun?
I was looking for a shirt to exercise in tonight and reached for this Tshirt I bought in Key Largo in April. The "Keys Photos" (which there will be future blogs about) were a bit of a wake up call to me. When I bought this size Large shirt I was shocked how tight it was (I had to do some manual stretching to wear it out that night with my friend Justine).
Tonight it slipped over me. It's not huge, or baggy but it fits.
I had my hubby take a photo (tried to match the pose - not perfect but sort of similar)
For someone really (really) working hard to avoid the scale, this is *exactly* what I needed!!!
Who cares what I weigh - I look cute :-)
Have a sparky week everyone!
Hollynn aka Spunkyducky