Tuesday, June 05, 2012
Today I wanted to have a 100 cal snack. I had just bought grapes a couple of days ago and decided to have 100 cal of grapes. I weighed them and when I looked at the amount, I knew I was not going to be able to finish it. So I decided to have just 50 cal of grapes. They are way better than splurging 100 cal on biscuits or some other junk. Here's a pic of my bowl of grapes! Yummy.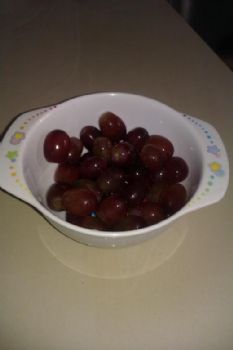 That's a lof of food for just 50 calories. Woo Hoo!
Here are some older pics of myself taken with hubby in December 2011: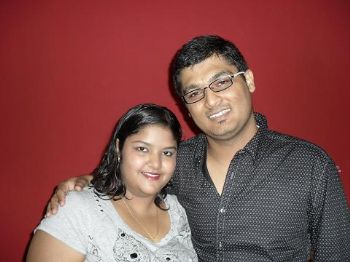 And this is us on May 2012: