Tuesday, June 05, 2012
I am sooo happy right now. I have a kitchen stocked full of good food. Now if I could only figure out how to prepare it! lol..I will learn. I will also not be hungry, a major fear of mine.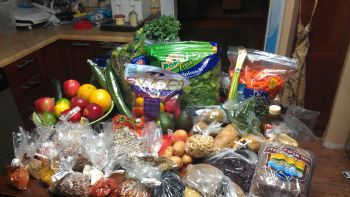 Anyone with any recipes or ideas - please let me know!
Have a great, plant based day.