Monday, June 04, 2012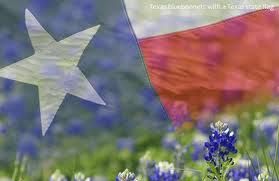 Well our trip to Texas was a made dash!!!!! Really not much fun..no sight seeing and it was so hot and miserable the entire time.
We left home around 8:30a.m. Friday and when we were within 40 miles of our destination, we called for directions to the motel..told to drive to Magnolia..but they failed to tell us it was in New Magnolia not the old one so we drove about 15 miles past our motel and had to turn around and go back...so arrived around 5:30..rested about 30 minutes and then went to the son's house..
They live in a gated community and was told the gate would be open only to get there and found it locked so had to wait about 20 minutes for someone to come open it for us. The visit was an eye opener..the DIL's entire family was there and they were all inside their beautiful home in the a/c...and no room for us to sit anywhere so hubby and I and other DIL with her girls that live near us and the son all visited in his hot garage shop, but at least we got to visit some with him. Granddaughter who was graduation was only there 5 minutes...
Then on Saturday the graduation was at 3p.m. Hubby and I usually eat just 2 meals...breakfast and then lunch around 3..the breakfast which was free at the motel was awful and not healthy at all..had a queasy stomach from it and we couldn't eat until after the graduation. Graduation was at Texas A&M campus in the Reed Arena. The college had scheduled all the area high schools for the same day so the traffic and the crowd of people was just terrible..With 400-500students graduating per school..Well we left as soon as the granddaughter got her diploma. The motel was an hour and 20 minute drive from College station so we didn't eat until we got back and then decided on Mexican food at cafe next door to motel..it was the worst food ever...and so needless to say, eating this late and such terrible food all day, made me so sick all night, so I didn't get very much sleep. The reason we didn't eat with the son and DIL and her entire family is they never eat until around 8:30 or 9p.m...
Sunday morning hubby got up early and went over to just visit with the son. He told him the next child who graduates that we will come the week before or the week after but never to that mad house again. We left around 9:30 and got home by 4:30.
The reason we didn't visit much at the son's house either was not only was the DIL's entire family there but her ex-husband and his new wife and his other ex-wife and her husband and all their kids...it was a madhouse with all those people and also the entire neighborhood..several families with kids..We just don't do crowds well..So there won't be a repeat.
So good to get home and back into routine...thankfully I didn't gain a pound but didn't lose any either and couldn't get much walking in either.
Now that we are home, we have garden to pick and water, blueberries are ripening and so are the peaches..so going to be a busy time for next few weeks.