Monday, June 04, 2012
I want to start by saying thank you for all the support and comments from my previous blog. I honestly believe that if you put your mind to something you can achieve anything. And if it's something you really want - like being fit after the baby - than you will make the commitment.
I am very much enjoying being pregnant and too be honest am not too worried about losing the weight after. I just prefer to have a plan laid out. I didn't think I would have much time to sit and plan out my workout routine once the baby arrives. I want to do a combination of Turbo Fire and Chalean Extreme come January 1, 2013, and previous to that I will be working my way back up.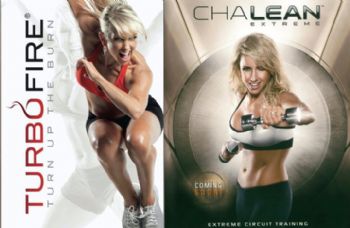 So I created the schedule and printed it out so I can access it after the baby is born. I also am being honest with myself and it's more of a tentative schedule. I understand that every baby is different and there will be days where yes it's hard to get in a workout and other times I will have time.
But having a plan makes me feel more confident and in control. I am not giving into the nay sayers. My dream is to be a fit mom. People like my friends on Spark and fitness icons like Chalene and her sister Jenelle all make me see that it is an achievable goal.
I can't believe I am 27 weeks...this apparently means I am now in my third trimester! Wow!
Over the last week I have nausea a bit in the mornings and I am super tired. I am also getting cramps in my right lower abdomen when I walk longer than 20 mins or do any of my turbo jam (modified of course).
I have decided then that I am simply going to have to cut back to 20 mins of walking daily and weights a few times a week. I am also going back to working out after work a few days a week so I have more time in bed. I am just keeping my fingers crossed that the weather cooperates today so I can go for a walk!