Though I've been busy, I'm still keeping at it. I'm not nearly losing as much weight as I'd like to - but - I am still losing weight. :) That's what matters!
It's my favorite time of the year. I'm outside more often, in the garden, on the scooter (not yet.. though I've ordered the part to fix it!!!) and I just love it.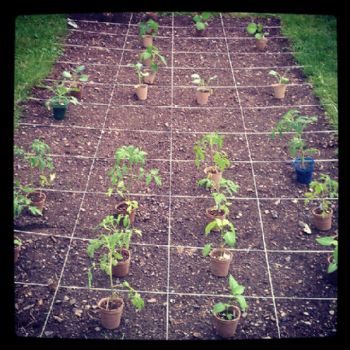 My garden was all mapped out, 12x4. I had my cotton twine mapping out my squares, and I moved all my indoor plants outside and once I planted them removed the twine. It looks great. Lots of fresh veggies for the summer. I've got: tomatoes (Beefsteak, grape and roma), hot peppers, red peppers, eggplant, cabbage, broccoli, leaf lettuce, carrots, onions, beans, zucchini, cucumbers, watermelon and sweet corn. Very exciting!! Can't wait until everything gets adjusted and starts growing growing growing.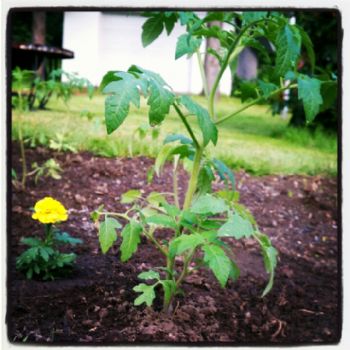 I even threw in a few marigold to keep the pests away. I was thinking about putting in a soaker hose, but I'm not sure. We shall see.....
Also, starting tomorrow I am going to switch up my gym time. I was usually going in the evenings, but I would REALLY love to go in the mornings. The only thing about that is I have to be at work at 7:45. I'm not THAT much of a morning person, but I just feel like I have more energy when I wake myself up early and hit the gym in the AM instead of the PM. So... we're going to give that a solid try all week. That means waking up at 5:40.
Hope everyone else is doing well.. sticking to it! :)