Saturday, June 02, 2012
Being active is key to successful weight loss and all around good health. There is seldom any free time in my life to sit around and do nothing. Since adding kayaking to my world, I've become reacquainted with nature while finding a new purpose with my life.
There is nothing like the serenity or the beauty of a marsh in Spring. Sit quietly for a moment and close your eyes. Think of the sight and sounds of the red winged blackbirds, the beautiful yellow blooms of the lily pads, a family of ducklings waddling by, or the sound of the bullfrogs. Along the shoreline are colonies of turtles sunning themselves while resting on downed tree limbs. Now, with eyes still closed, look up and see the American Bald Eagle flying overhead and then suddenly swooping down in front of you, grabbing a fish and then immediately flying off to its nest to feed its young. Oh, look to your left! There is an osprey! Yes, there is so much to see from the seat of a kayak.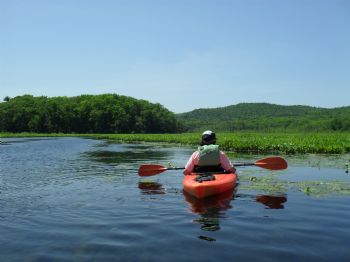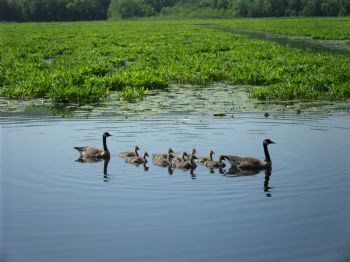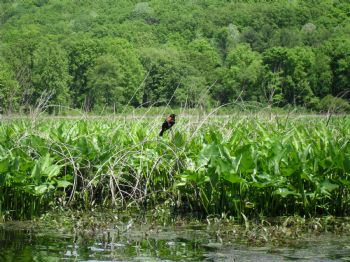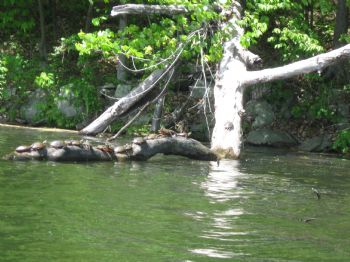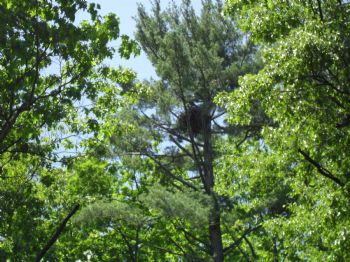 (Eagle's nest)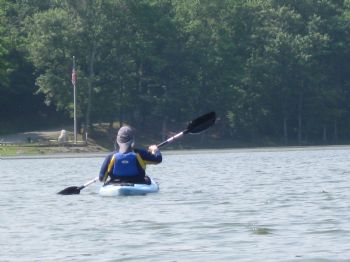 Open your eyes now and let your imagination become a reality. I do hope you all get outside to play this weekend......and every day. Ride a bike, paddle a stream, hike/walk a trail, whatever your pleasure, just do it! And, if mowing the grass or trimming the shrubs is on the agenda, do it in a fun way. Be thankful you are healthy enough to complete that task and enjoy the great outdoors!