Number 3 on "The Skinny Mans Bucket List"
Saturday, June 02, 2012
The"Skinny man bucket list" is about to have items number 3 checked off. Lord willing Monday morning I will be hiking 6 miles in and out of the Grand Canyon. Perhaps another year I'll go all the way in and out. I've wanted to do this since we moved to Arizona in 1999. But I knew I wouldn't be able to because of my health. To God be the glory I am healthier and ready for this adventure.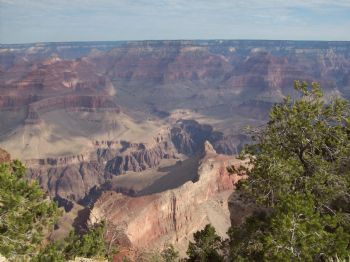 Update to follow after Mondays walk
Steve