Saturday, June 02, 2012
Hey sparkfriends!
Troy and I had been talking about ripping up the old outside carpet on our front porch for awhile...well last weekend he just up and did it..and ended up having to replace some boards...he sanded it..all that himself this past week on his vacation from work. We picked out paint and I told him I'd paint the porch...I'm not sure if this is a calorie burner or not..I tracked it...I didn't sweat or anything though...
Here is our porch before (taken around Christmas....obviously)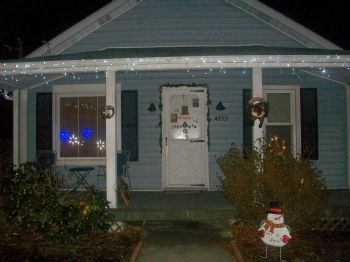 Yucky drab carpeting ...not very welcoming.......but we tried...
*
*
*
*
*
*
Here is our new painted porch! Minus the trim for the bottom of the columns..Troy can put those on...and plus my owls! That's an owl wind sock thing..and then Frank the outside owl LOL....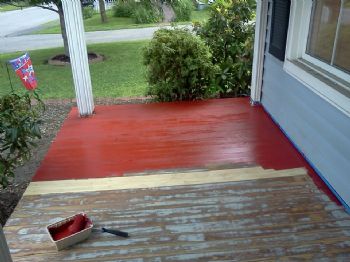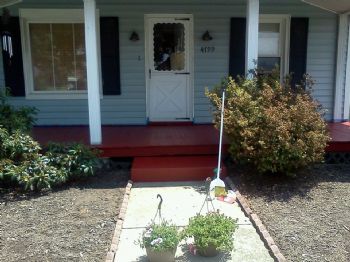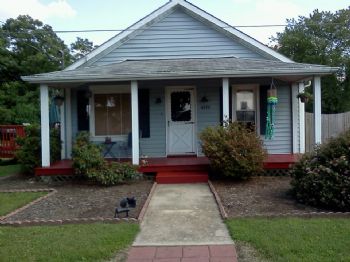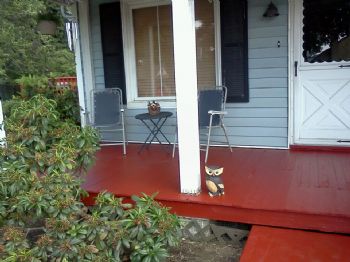 I'm not claiming to be an HGTV star here people but I'm pretty proud...I did it all myself and it took about 2.5 hours...2 coats...Our deck is an orange-y/red color...and I wanted the porch to be sort of rustic/americana-ish..country-
ish...and to match the deck as much as possible.