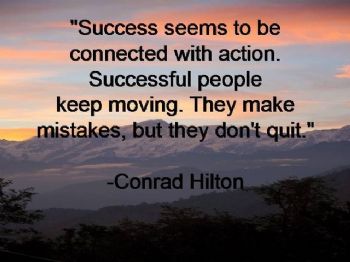 This statement is very true, as I learned (but quickly forgot) the last time I was on
SP. I lost over 70 lbs. Because I faced my weight problem squarely, owned my state of disrepair, and took action. That was the key.
My action steps were:
1. Eating within my calorie range most days.
2. Drinking enough water to float a battle ship.
3. Participating on SP as much as possible so I could read and learn what I needed to do to be successful.
4. Making exercise a PRIORITY in my life; I did some form of physical exercise about 6 days a week, for at least an hour a day.
5. Reading motivational books.
6. Paying attention to the way I talked to myself and making a conscious effort to make it positive.
7. Blogging almost daily.
8. Setting realistic goals.
9. Taking my own health - mental, emotional, and physical - seriously.
10. Partnering with my 2 best friends, who provided me support and inspiration the whole way. This is us when we were at our lowest weights and hiked the entire 7-mile trail at Ricketts Glen: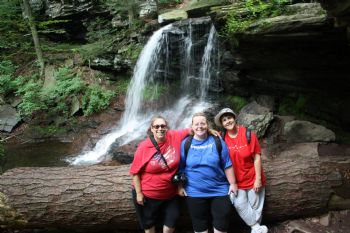 We share so many adventures and laugh ourselves silly! Our next one is planned for 2 weeks from today. We're going to hit the road for a week's vacation in Maine. None of us has ever been there, so we're looking forward to a great time at Acadia National Park, whale watching, eating lobster (everyone knows you can't go to Maine and pass on the lobster!), and relaxing!
But I digress.
Given that short list of actions I took the last time I was here and considering all my other lifetime accomplishments, it is crystal clear to me that success is definitely NOT A PASSIVE EVENT.
SUCCESS REQUIRES ACTION!
It is up to me to make the decision to act on a minute by minute, hour by hour, day by day basis. No one can do it for me. I can't just wish for it. I won't happen by magic.
One of my original SparkPals had a saying: "If it's to be, it's up to me."
I accept that challenge!
I am acting on my goals!
I am a SUCCESS!