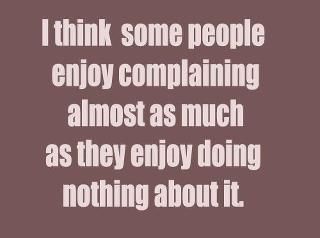 Work was nice for a few weeks but that's back in the past again. We are all racking up the overtime since these kiddos have the new routine of saving their best 911's for shift change. Tonight they were very blatantly counting off as people left from the 911 and counting off hours until staff would be leaving for the lower ratios for overnight so three RN's and the overnight RN and two LVN's were stuck til 1130 pm. Worked til 1130 on Tuesday and midnight on Monday. Alot of good that does since it's staff we need. Monday was our second riot in three months with all the boys fighting in the cafeteria and then the girls started this new routine for late night. Three of the boys ran away and ended up in detention but one came back Tuesday...and threw a huge book at a staff causing a big bruise.
If only we could have Madea to have a little talk with these girls. Boys are ok. They will fight and be done with it. Girls have to make it last for months before they will let anything go...see my email story below. HA~!!! Still, we got the next best thing tonight. Every night the girls pacing ready to jump someone makes us feel like we are at the zoo watching the caged tigers. No lie. Tonight we had four pacing tigers growling, snarling, screaming, and cursing for almost two hours but one of our super staff who always works wonders gave a superb sermon. It was like a flash mob freeze for that ten or fifteen minutes. FIFTEEN adults at a 911 for four tigresses and at first they kept cursing at super staff but eventually, three of them sat down and actually listened to her and the other one stood alone in a back corner. Total quiet until she was finished with "Ya'll just sit on THAT," The time warp continued with complete silence and little movement for at least three minutes after she finished speaking. And then they started up again. Even one of the girls that kept it up Monday and Tuesday and came close to being drawn in tonight came out and cried to them twice to PLEASE go to their pods and stop!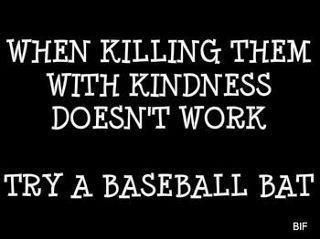 Yesterday the Director of Nursing called before we even got out of report and passed on that I needed to fix the P Notes from the 911's the night before when it hadn't even been my unit! I had the other nurses do the P Notes and I did the orders, med sheets, daily unit reports, emails, and staff injury report and since I had done the email, the director thought it was my unit. Eight million 911s but we still got out on time and I still got everything fixed and all my summaries done. Sadly, I read my email before the day was over.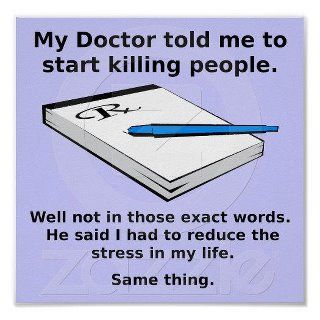 Remember when I was trying to decide whether to email my "friend" from first grade to get to the bottom of her ignoring my phone calls for six weeks? I did it on March 30. She sent a one paragraph email at the time saying she wasn't mad, just busy, sorry, I promise to be better. With fifteen unanswered phone calls, I figured one unanswered email would be appropriate to see just how much better things would get. I didn't hear another peep out of her until yesterday...one accusatory line saying I could at LEAST acknowledge her email. This is definitely NOT the week to be coming at me with an attitude. It just isn't.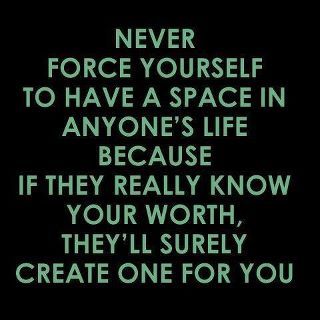 I didn't get to sleep until after 5 am. A girl at work got us interested into reading the Wicked series about the Life and Times of the Wicked Witch of the West but I can't find it on ebook and am stuck with free on audio...meaning I can only listen to it at home and have been ignoring the tv in exchange for a good bedtime story. Elphaba was such a misunderstood witch and that stupid Galinda/Glinda! Let's just say I have a friend like her. Being so wound up from work and "friends", it didn't do it's job last night and I had to just give up and move to the bed...where fifteen minutes later, hubby's alarm clock went off. And fifteen minutes after that, and fifteen minutes after that...until I finally moved BACK to the couch until he FINALLY quit snoozing and came in to get his breakfast and then went BACK to the bed. An hour later, the phone rang but I didn't answer and then it sounded like it was sleeting. When the phone rang again, I did answer and it was to say the electricity was back on at our cabin. Whoopdiedoo.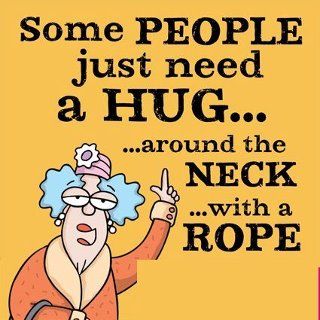 Another huge annoyance to me is a prank phone caller who logs in with only half a number and keeps changing it by one or two digits so I can't turn them in to the do not call peeps. 9-2444, 92444, +92444, 1092444...I just keep adding the new variations to the reject list but still...they have called fifteen times today alone!!! Oh well. Maybe I'm finished venting for awhile so I can get into this wonderful story in the background. I did get next Friday off but now I am hoping to get Wednesday and Thursday too...I asked for them off tonite as Sanity days. We'll See. Two more weeks and it's VACATION time!!!