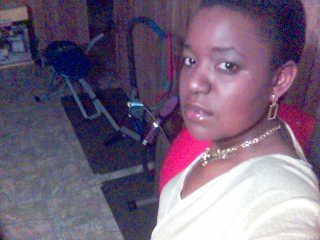 I will get back to the go getter me.
Well, after checking in with my old trainer and dearest friend.
I made the decision to join the gym he is now running. He said. I only train those I wish to train, and you I wish to train, but my job is to make sure the other trainers stay in line with the rules. Like one of the rules is not dating anyone who belongs to the gym. That's going to be a hard one to follow. One guy was eyeballing a Red head on the treadmill.
We sat down and talk for a while, and he said you have been at this number for 1.5 weeks. Nothing to worry about or to get upset over and he knows how badly I want to be out of 180ville.
Marí Jay said. This isnít the end of the road for you my dear. I want to help you get on track, and he will. This 60 days challenge is just the beginning he said, and you laid all the ground work in front of you. I lost a pound, but then I went right back up again with another adjustment to my Acid Reflux meds. I was feeling blue, but the battle on getting out of 180ville isnít over yet, and Iím going to be sore as all get out in the up and coming weeks.
Marí Jay is going to beat the living fat out of me. A promise he said he will keep faithfully. He said. Iíve known you for years, and you have been my copartner in training for 7 years now. He said. You never stay down for long when you gain, but this is the longest Iíve ever seen you down with this weight gain here.
So many emotions are going on in your world, but we are going to heal those worries and release all those personal issues one pound at a time. Holding up my photo he had taken for his personal files. You will never see this girl again, and showing a photo of me super small at 145 in during the beginning of 2009. I wish I didnít lose all those photos on my old PC, but now that I can save them to a chip Iíll never lose them again.
My husband took me to the gym that morning.
I was feeling down, and to be honest with you all I didnít want to go to get my plans for my 60 days plan. I have my stuff together, but I didnít want to see what Marí Jay had in store for me. Itís hard work, and he is not finished with making my plans yet, and he even said Iím going to love him at the end of all of this.
Iím going to love him alright.
Iím going to be sore as all get out on day one.
The workout he has planned for day one (Monday) is all ass busting, and he said. I need to build on what is heavy on you, and thatís your lower half. We are going to break every muscle down in those legs and get you deadlifting again & powerlifting.
Thatís going to be a hurtful day.
Iím not upset.
Well, the 60 days challenge for me will officially starts on June 1st. Thatís in the morning. Iím on my 2nd 60oz of live water, and will be drinking the lemon and ginger cocktail as soon as I get some more lemon. More like real lemon. This is going to blast the belly fat.
My eating is going to be very clean for the next 30 days, and when the family reunion comes into play I hope to be out wearing the dress a spark friend sent me a few days ago to cheer me up. And it did. Thank you friend! You know I love it.
I got those belly issues and my husband is going to work on clearing the dryness of my skin. I have a skin condition and it takes a lot for me to step out with my back out, but Iím releasing those fears. Iíve said good bye to fear, and Iím going to wear my back out with pride as soon as I get the perfect undergarment for those boobs. LOL!
All is well. Iím not upset about the gain. It is what it is. And I know I can beat this thing. Itís all about one day at a time.
RIGHT LADIES!
One day at a time. I hula hoop for a while today, and Iím going to make it my mission to keep on hula hooping for 30 minutes per-day to release stress.
Well, I promise my husband Iíll turn in a few hours early, so I want be doing a vblog. It guess we need some Ėlove on him time.
I love the hubs, even when heís driving me nuts I love him.
He said to me. You donít have to worry about the weight gains in life.
So I wonít. Iím going to take a bath now and spend the rest of the night with my hubby.
Love you guysÖ Lynn