Thursday, May 31, 2012
I found this information useful. A little help for gluten free baking too. I like to create posts (blogs) when I find something I know I will want to refer back to. This way I won't lose it, like I have in the past when 'only' bookmarking a page.

goo.gl/PnOpC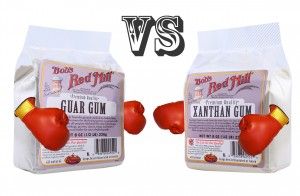 goo.gl/PnOpC

"In the kitchen, there are also important differences in using xanthan gum vs. guar gum. In general, guar gum is good for cold foods such as ice cream or pastry fillings, while xanthan gum is better for baked goods."










Comments on usage:
chowhound.chow.com/topic
s/319926