Mini-Goal Rewards and why I donít have 1
Thursday, May 31, 2012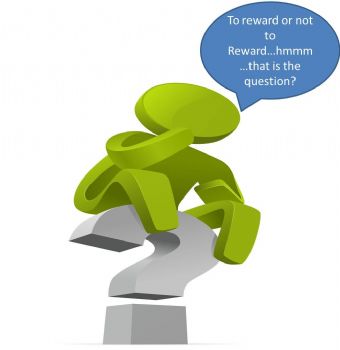 I see mini goal and rewards for completing them on a lot of membersí pages. I always look at mine and think why I donít have any. I donít know why, I am assuming that I was just trying to get started. I know now that itís because I spoiled myself too much already with unnecessary things trying to look past my weight. If I couldnít fit in a pair of pants, I bought a pair of shoes. If I couldnít paint my toes then that meant a pedicure was in order. When I ate too much, I bought a new purse or I got my hair did, went out eating and generally didnít treat myself very nice. So I spoiled myself in the worst ways possible with more pity prizes, debt from buying them, weight from eating them.
I used to fit the very definition of Spoil; to impair, damage, or harm the character or nature of (someone) by unwise treatment, excessive indulgence, etc. That was ME! I was impetuous, lazy, greedy and filling a void of being healthier by buying so I have many shoes, clothes and food but I didnít have excellent health. Brings me back to the mini goals, should I reward myself for being fitter or trying to get thereÖits okay for some people but NOT for me. I think I will reward myself when I can bend over and my gut is not in my way, when I can jump and my heart not feel like itís in my throat, when I can paint my own toes again without tipping over, when I can fasten up my pants without stomach marks from chafing, when my thighs donít rub together, when I can simply breath and not feel heavy.
There is nothing wrong with having mini goal rewards if it challenges you and makes you a better you but I been rewarding myself forever and now all I want to buy is fitness items and not many of them. I guess for me I donít have mini goal or the rewards because I would get sidetracked and I need to focus on the big picture which is my goal weight which to me is the real reward.