Thursday, May 31, 2012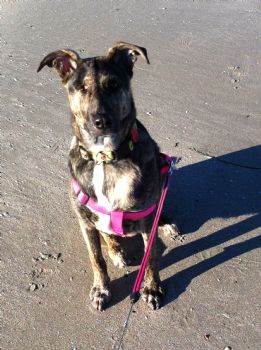 As I watch my 4-legged baby girl passed out on the couch, I smile because her nap is well earned. We had a great morning at the beach, her excitement at being out there and exploring helped me push a little harder. Of course at times she slowed me down too as she has to say hello to every other 4 legged creature she sees. She is such a social butterfly.
I always said if I lived at the beach I would be fit cause I love to walk on it...now I live close and I am willing to drive there to meet my goals. I am a creature of habit but also don't like to get bored doing the same thing over and over...at the beach it never is the same, though the route may be the same, its the BEACH the OCEAN and nothing stays the same. Today I took a little recovery walk back down to the water and got to see a dolphin that was just enjoying a leisurely swim, and another jumping up in the air. The whole morning left me with a very positive feeling for the day...exercise should do that a person every day!!!