Wednesday, May 30, 2012
These past few weeks as I have been watching my stomach grow I have been feeling out of sorts. I love the fact that I am pregnant and am creating a life.
But part of me is worried about what happens afterwards. All these women at work have been telling me that they hoped I enjoyed my pre-baby body because I won't get it back! And that I won't have time to workout.
Kind of freaking me out.
But then I realized yesterday that that is not me. I love working out. It is a priority in my life and will continue to be after the baby is born. My husband has even said that each day he would like to have baby-and -daddy time...and said I can get my workouts in then. So I have the support of a husband who understands how important exercise is and getting my body back into shape.
He also mentioned how much more fun and confident I was when I had lost all the weight before the wedding. He wants me to get that back after the baby for sure.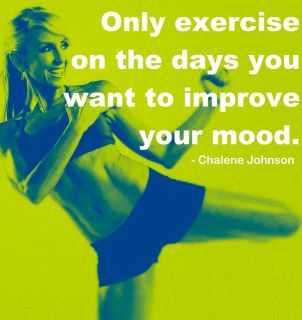 So I have created a workout plan for right after the baby is born. The first part isn't as intense as I am used to as I fully understand I need to give my body time after the baby is born. Not to mention it will be a transition getting used having a newborn.
I made another plan beginning January 1st that combines Turbo Fire and ChaLEAN Extreme. This will be more intense.
I decided to do these plans now as I am not sure how much time I will have to site and plan out my workouts once the baby is born.