Monday, May 28, 2012
I love to walk in the rain. I was lucky to marry a man as crazy as I am, who also loves to walk in the rain. Tonight, even though it was steadily raining and was supposed to all evening, we still headed out for an hour walk. We didn't see anyone else out tonight - everyone seemed to be hiding away in their houses, staying dry. But we enjoyed our walk. Instead of our normal route, we decide to explore a bit and headed in a different direction. We talked, checked out some houses that we had looked at when we were buying a house. We got wet, but it didn't matter. I had fun! Do you like to walk in the rain?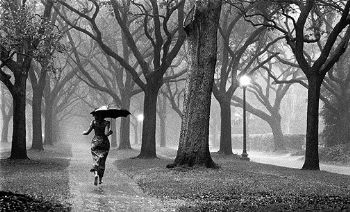 Footnote: I HATE having wet feet though - once both of my shoes were squishing with every step I was taking, I was ready to head back home.
picture was taken from google