Monday, May 28, 2012
Okay, we'll start with photos of J'ouvert - the early morning road march along the waterfront, when the road is closed and bands come through on big trucks. People dance along behind, or like us, stay on the sidewalk and dance in place.
Big time craziness - and the time for crazy clothing, too! The more outrageous the better!
Our visitors - my dad, and a variety of nephews and niece-in-law - also DH: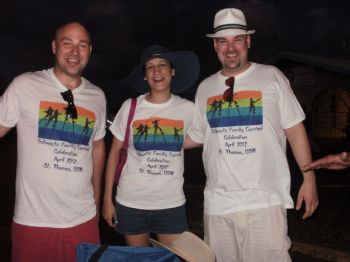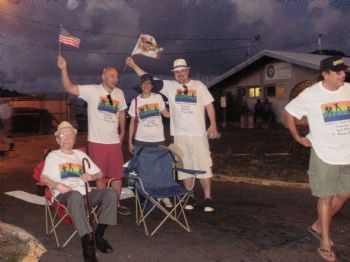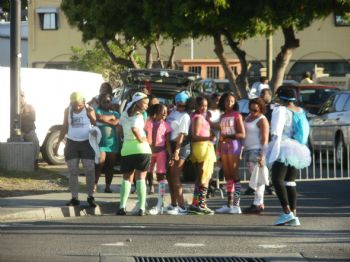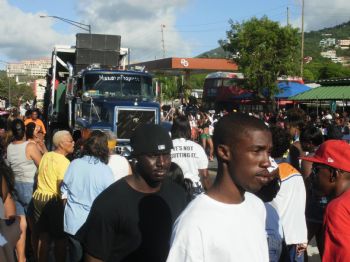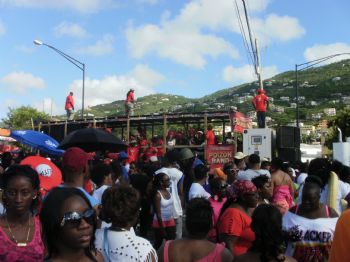 And our crowd at breakfast - where President Obama ate, too, as you can see (just to the left of my head):