Monday, May 28, 2012
This is how I get my water aerobics in my little pool. LOL. Pretty funny. All my neighbors have in the ground pools but I think I probably use mine more than they use theirs.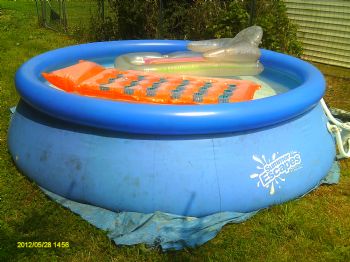 Just chillin' in my pool with my Azure swimsuit and visor. I know the rest of you Azuritas are jealous.