Hello dear Sparkfriends!
Warm greetings from Kent, England! I am visiting RAINBOWCHOC and her husband and having the most lovely time. Yesterday, after a crazy week of meetings and many miles on the road, I crossed the Channel sea and drove to RAINBOWCHOC's house. She and her husband (and Flower, the dog!) instantly made me feel welcome and 'at home'. Dinner was gorgeous, with roast beef slowly cooked the way I like it (I don't like it the French way... almost raw!), proper Yorkshire pudding and lots of vegetables... Yum! Should I tell you about dessert? Hmmm maybe not, you would be too jealous. :)
After dinner, we took Flower's ball and headed to the nearby seaside... It was the end of a gorgeous day and it felt so good! Warm and windy at the same time, with the strong smell of the sea... I felt reenergized!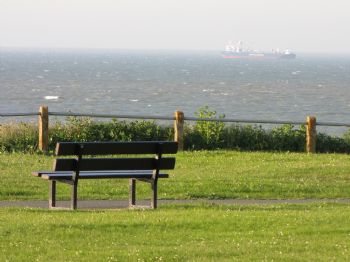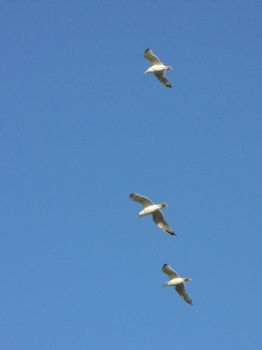 We stopped at some gardens on the way...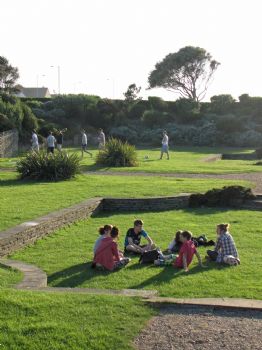 ... and then we were on the beach... The tide was low...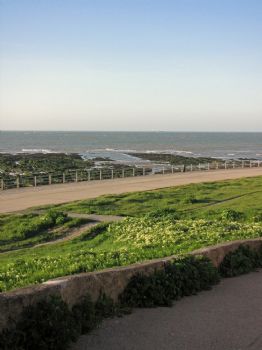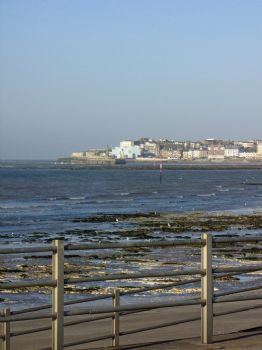 Weren't these little wooden houses lovely? Some people have been creative with them!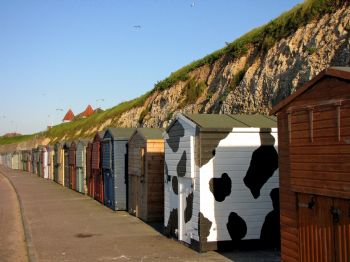 I also loved the building of the Royal Sea bathing Hospital, built in 1791...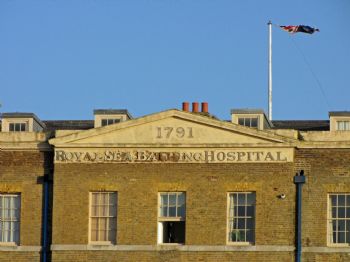 You won't see any pictures of RAINBOWCHOC, she doesn't like to have her photo taken... Ah well, you'll just have to imagine it is her with her husband and their dog here: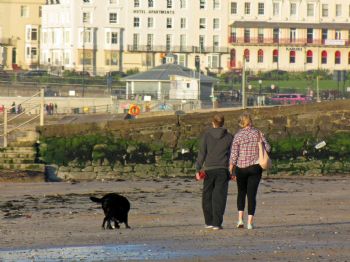 But I can show you a picture of Flower, she was quite happy to have her photo taken!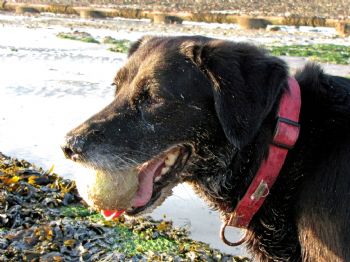 There were all kinds of little treasures to be found on the beach... It made me realize I should go by the sea more often, it felt so wonderful!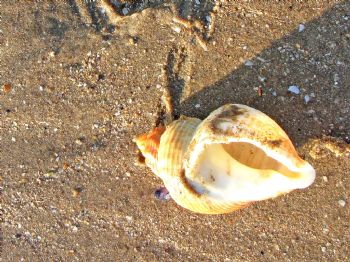 One last look at the beach in the golden evening sun...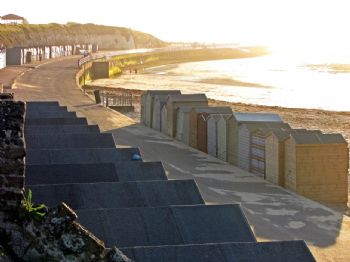 I hope you enjoyed my walk with RAINBOWCHOC! :) This morning, I am driving to London to spend the weekend with my friend Liz. I'll try and post another blog from there, as London is all decorated for the Queen's Jubilee and Liz told me it is beautiful!
Thank you so much for reading! Have a great weekend!