Thursday, May 24, 2012
Just finished my quilt from an online class called "Instant Art Quilt" with Ellen Lindner. You start with a great hand dyed fabric and tear it apart into rectangles of various sizes and arrange the rectangles in a pleasing manner. Then you add accents. I decided to add the dark blue-purple tree branches as my accents. I also got a lot of practice with my free motion quilting on this quilt. It is 20 inches by 30 inches. I used a rainbow variegated thread from superior threads for the quilting.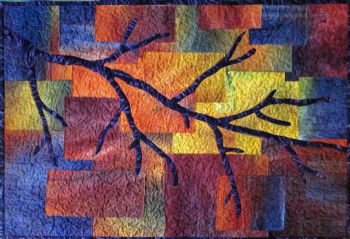 I will be giving this quilt to my daughter as a table topper. She is starting her first job and will be in her first apartment. We bought her some great dishes from Kohls. I thought this bright quilt would go well with her dishes.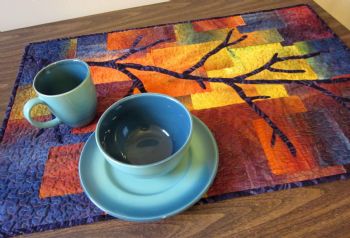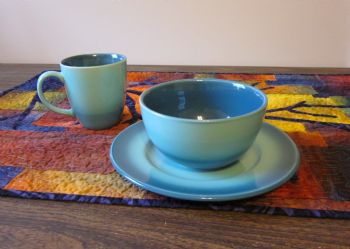 Thanks for reading.
Here is a link to Ellen's blog.
adventurequilter.com/blo
g/